PrestaShop – New Approach to eCommerce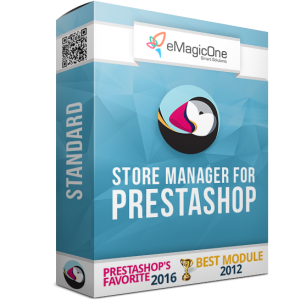 Establishing business presence on the Internet is quite popular venture nowadays. Web trading might be more approachable to commence on and not infrequently requires less startup capital than traditional brick and mortar businesses, though the same volume of work and commitment is demanded.
Launching web shop includes several consistent steps, online entrepreneurs should keep to. Choosing felicitous base for web shop running is the pledge of successful business performance and constantly increased sale rates. There are abundance of platforms nowadays, offering diverse functional capabilities, what makes it difficult to choose the right one.
Searching for e-commerce platform to "entrust" your business to, you, evidently, came across PrestaShop. This world-famous solution gained popularity and is recognized as robust tool that will help you resonate with clientele. So, what is PrestaShop and why do people worldwide prefer this shopping cart to other ones?
PrestaShop is an open-source solution, that can be freely downloaded and installed light-weight – it's learning curve is not as steep compared to some complex e-commerce tools. It's characterized by scalability and modular structure and comes with plethora of features implemented on purpose to enhance overall online store management. PrestaShop is translated into 56 languages, what makes it accessible to people around the world.
Reasons Why to Choose PrestaShop to Set Your Online Business
PrestaShop is SEO friendly
There are different ways to attract potential customers to the store you develop, though the most productive is through search engines, that's why it is critical for your store to be SEO friendly. PrestaShop platform ensures it, allowing its users to change URLs, TITLE tags and pave the way to the clientele.
Multi-languages and currencies support
Whenever you have clientele base with different backgrounds, speaking different languages and shopping with various currencies, PrestaShop is a real way-out. You are able to manage multiple shops in different countries from single back-office, without having to create separate stores.
Customizability: it has multiple modules and themes
Abundance of modules and themes available make it possible to improve your shop performance.
Enhances catalog management possibilities
Developing PrestaShop-powered web store, you have convenient catalog management tools at your disposal. It allows you to easily organize unlimited number of products, categories and attributes. With PrestaShop you can offer your customers products or services related to each other via cross selling. Moreover, with PrestaShop solution you can better downloadable product management.
Efficient inventory management
Thanks to product bulk uploads and updates you can arrange huge product sets. Import or export data, set attributes, sort PrestaShop products, set product discounts in an instant – make your inventory handling spotless and effective.
Except of features mentioned, PrestaShop endows you with other advantageous functionalities, that contribute to first-class web store running. PrestaShop has a great variety of free templates, you may use to create attractive store design. As to shipping, it provides customer reliable shipping options and the possibility to include custom messages. In PrestaShop you have a great opportunity to create invoices, slips and delivery slips and save them in PDF format for easy emailing and printing.
no images were found
As it was stated above, PrestaShop functionality can be greatly widened and improved by means of different solutions. Store Manager for PrestaShop application is an apt one. It is developed with the aim to simplify PrestaShop store running and increase its profitability.
Store Manager for PrestaShop comprises workable tools for astounding product, category, attribute combination management. Its Mass Changers foresee accurate and fast updating of mass PrestaShop products at once.
Arrange customer data, information on manufacturers, PrestaShop orders via corresponding sections Store Manager incorporates.
Having clarified what is PrestaShop and get acquainted with progressive Store Manager solution, you can try it yourself downloading free trial version at – http://www.prestashopmanager.com/free-download/
Related Articles: