PrestaShop Import
Looking for a flexible tool or service to perform PrestaShop import from .txt, .csv, .xml, and .xls files? Need to import categories, products, product variations or customers from any file with no requirements to data format? Want to forget about required columns or column names? Tired of downloading images into appropriate folder instead of importing them directly from your supplier's site? You're in the right place!
Buy Store Manager for PrestaShop
Order PrestaShop Import as a Service
Try Advanced PrestaShop Import Tool *
* Free product includes 14 days free trial license and free support for import setup via e-mail or live chat.
PrestaShop Import Features:
Products
PrestaShop import of all product related information, including the ability to import features, set taxes, apply rules and all required information on a fly without having to add it to your file manually.
Product Images
Multiple PrestaShop product images and category images with their position, cover, caption and watermarks if needed. No matter where your images are stored: on your PC, at your supplier's site or at you ftp – they will be automatically uploaded.
Product Prices
Add price markups on a fly and make your prices smart like 9.95 or 149.00 to be one step ahead the competitors. Set discounted price on the definite number of items in bulk via PrestaShop import with Specific prices.
Product Combinations
Product Combination is the easiest way to allow your customers to customize their purchase so it is good to have an ability to import them for all products at once without having to set them manually.
Categories
Import categories and subcategories, building-up multi-leveled category tree. Even if you want to rename categories or make your own rules, you can do it on a fly automatically, thus saving hours on category update.
Customers
Upload customers with all the client information in case you're moving to a new site.
Additional Options
Ability to make any modifications and apply any changes on the fly according to your specific rules or needs basically all the alterations are possible. Re-index your data right in the process of PrestaShop import with no additional crons or adjustments.
Store Manager Extentions (Addons)
Set up scheduled updates of your products on regular basis to keep your inventory up-to-date with Automated Product Import.
Move all your products from your current Accounting System with QuickBooks Integration for Store Manager.
Grab full information including images, descriptions on multiple languages, and much more about your product from ICEcat (one of the largest .. in the worls) with ICEcat Integration for PrestaShop.
Store Manager for PrestaShop helps me performing tasks more efficiently!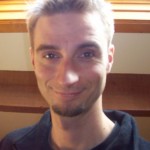 Store Manager helps me performing tasks more efficiently. The mass product editor is very useful to update info for products for a same group. It's also very easy to filter products and export lists to Excel. We use that regularly as well. And in general editing products, stock numbers, prices, …. goes a lot quicker because you don't have to load a new page every time you go to a new tab, like in PrestaShop Admin Panel.