Support and Update Services for Store Manager for PrestaShop
With the Support and Update Service you get access to the latest version of your Store Manager and technical support for the product. After purchasing Store Manager you have 6 months support and update service for free, but when it expires, you would need to buy it for either 6-,12- or 24 months. Right after you buy the Support and Update Service you will receive the Update service license key (via e-mail) that you would need to apply to your Store Manager. Note! With the Update Service you get subscription for recurring updates of Store Manager. You can cancel your subscription at any time. Update Service does not allow extending the period of validity of the Trial License. The Trial License is time-limited and can not be extended in any way.
Please follow these 2 steps to download latest software updates:
Step 1 – Order Support and Update Service
Plans
Standard
Professional
Business
24-month subscription *
Best value!
$119
$149
$149
12-month subscription *
$89
$119
$119
6-month subscription *
$49
$89
$89
* – Subscription is charged every 6/12/24 months depending on the plan you've chosen above. You can also cancel the subscription instantly in case you need one-time payment only, so no further charges will be made.
Step 2 – Apply Support and Update Service Key to Your Existing License
After purchasing Support and Update Service you will receive license key which you need to apply to your existing Store Manager License Tool.
Alternatively, you can download latest updates from your account in eMagicOne License Management Tool.
Note: You do not have to purchase Support and Update Service for each license. It can be applied only to Primary license, and thus you need as many update services as you have Primary licenses that you want to prolong. Update service does not restrict nor affect usage, you still can use older versions without any additional fees.
Find out what's new in the latest release of Store Manager here.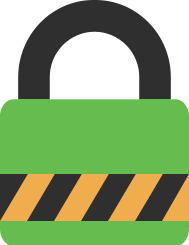 Secure Ordering
The information you provide to us will be processed safely and securely. We appreciate your business and promise the following:
Secure checkout process via SSL
World-class support via live chat, e-mail and ticket submission with highest ethical standards
Contact our
Support Center
to get your questions answered.
We are here to help out Mon through Fri, 11.00 - 19.00 (GMT +02.00), excluding holidays.
eMagicOne is Always There for You!

Installation  Setup Service
Installing and configuring Store Manager for PrestaShop is as easy as ABC. We make it even more handy for you with eMagicOne Support Service. This online troubleshooter will greatly facilitate your installation and setup experience with Store Manager for PrestaShop. Click here to purchase the service.

Custom Report Development
We are also here to help you out with your reports. We can create reports according to your specific requirements. Store Manager for PrestaShop has a very powerful reporting functionality. Contact us today for a free consultation.

Custom Feature Implementation
Make your suggestions about new and useful features you'd like to add to Store Manager for PrestaShop and we will consider sponsoring the development of that feature. Its cost starts at $40/hour. With the sponsored development you will get necessary feature in no time. Your work will be credited in the changelog that is read by thousands each release.

Import Service
If you want to save time on importing numerous products or categories, we are also here to help! Our experts will populate your store with products quickly and accurately in source comma-separated (.csv), text (.txt), Excel (.xls) or OpenOffice (.ods) files.