Discover the Latest Updates of Store Manager for PrestaShop (Changelog)
Here you can find the detailed list of features, improvements, and fixes the latest version of Store Manager for PrestaShop delivers to its users.
Store Manager for PrestaShop v.2.65.0.2375 – Feed Export Functionality
2020-05-15
Great news for the PrestaShop users!
We've just released Store Manager for PrestaShop v.2.64.0.2363. The new version supports Prestashop 1.7.6.5, offers a new, long-awaited feature, as well as some improvements, and fixes.
Read about all the updates below and download the updated Store Manager for PrestaShop to benefit from new opportunities.
Feature:
Many of you asked for a possibility of the feed export from Store Manager. You asked – we listened! Now the Feed Export tool is at your disposal. Perform feed export of PrestaShop products to a CSV file or Google Sheets and add the feed seamlessly to your Google Merchant Center account.
Clone the sample feed export configuration, specify new configuration feed name and proceed to the next step.
Select where to export the feed (local CSV file or Google Sheets), select the file on your computer or Google Drive, specify weather to replace existing values in the file or append new values.
Select the products to be exported: all, from a certain category, or selected with a filter.
Map store category to the Merchant Center category (this step can be omitted, thus the categories will be mapped automatically)
Map the fields from your store to those in Merchant Center. Some fields are mapped automatically while the others you should map manually.
Specify feed options: Variations export, currency and the units of measurement. Export feed and view it in the file or Google Sheet.
In the following example you can see how to perform feed export to Google Sheets: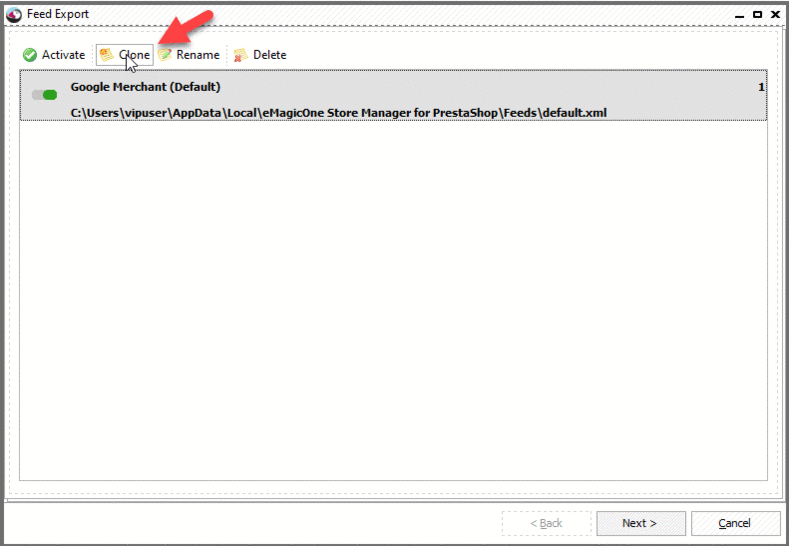 After you've finished log in to your Merchant Center and add the feed from your Google Sheets: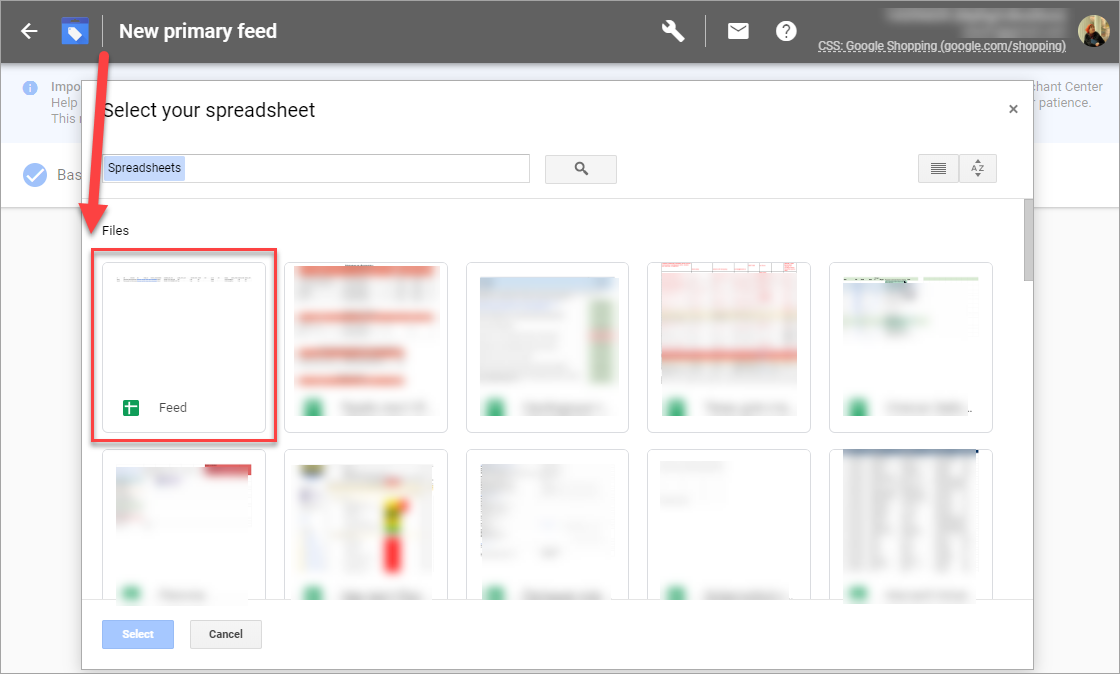 As you can see, the feed was uploaded and is available in the list: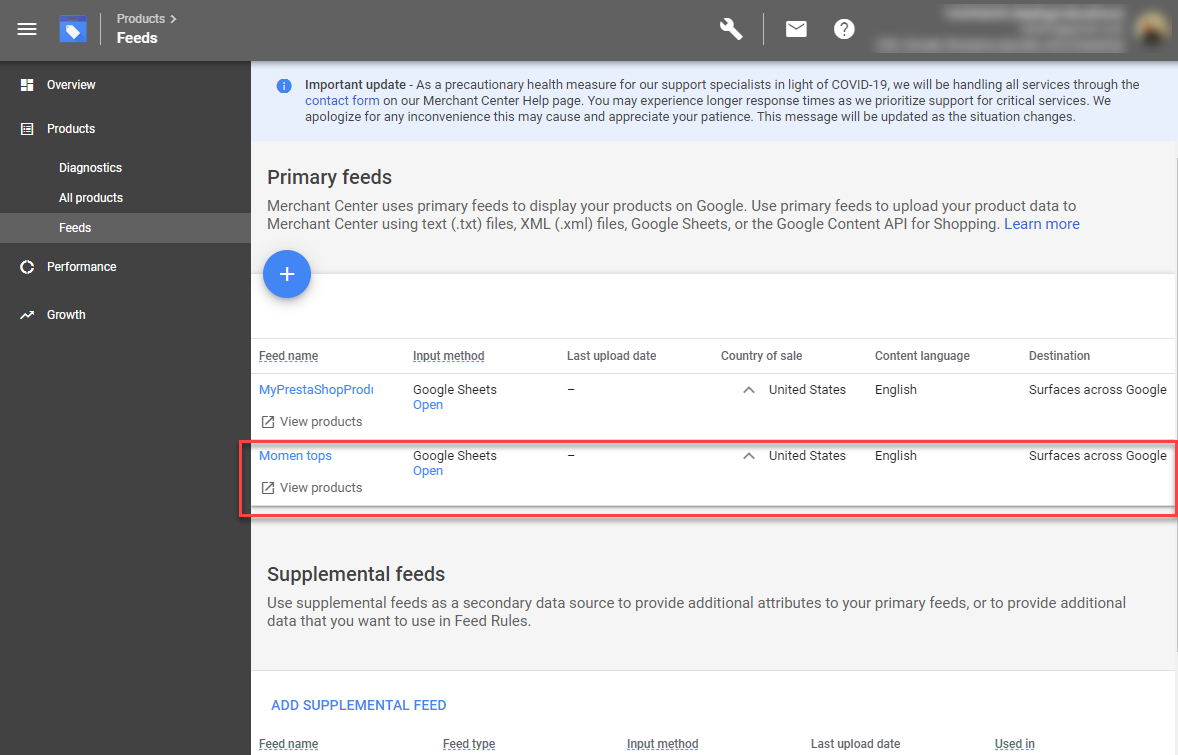 Extend Store Manager for PrestaShop Update Period to Get the Latest Version With The New Functionality
Extend Updates
Improvements:
Store Manager now supports Prestashop 1.7.6.5


Now, if a direct connection to the store is used in Store Manager, and the internet connection is lost during your work, Store Manager will try to reliconnect automatically.


ICEcat Integration addon has been updated to v.1.2.6.189


Fixes:
An issue with Store Manager hanging during the update of the product details from ICEcat has been fixed.


Earlier, the Product Picker tool didn't save the options checked in the "Fields to search in" drop-down list. This inconvenience has been eliminated.
Order Store Manager for PrestaShop and Speed Up Webstore Running Order Now
Store Manager for PrestaShop ChangeLog