PrestaShop Store Diagnostics
Image, SEO and Data Integrity Issues Monitoring and Troubleshooting
Diagnose your media: find broken and missing images easily
Get duplicated, unused or old images and remove them in bulk
Check meta titles and descriptions for length and duplicates
Search for data integrity issues
See results in dashboard
Perform recommended actions to quickly fix the issues
Diagnose Your Store Imagery
If you don't know about the problem, it does not mean that it isn't there. Diagnose issues and solve them before customers have noticed them. Avoid losses in revenue regularly testing your PrestaShop catalog for image issues.
Images diagnostics is a must-have after store migration or upgrade.
Read more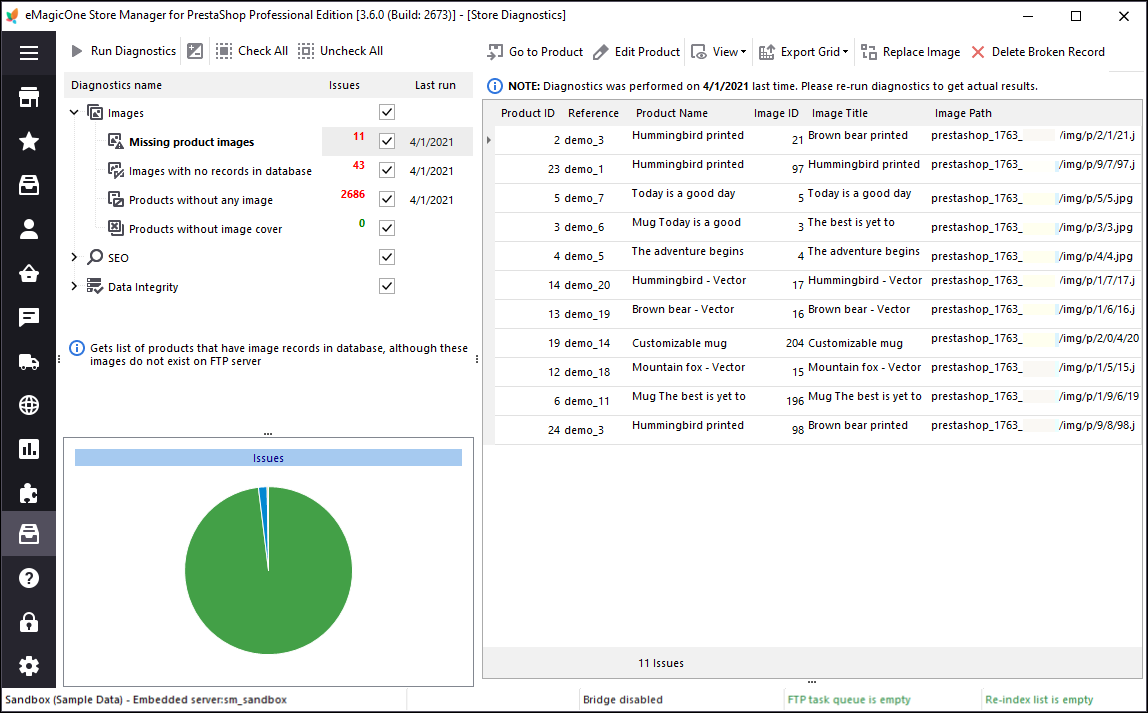 Track Image Vulnerabilities
PrestaShop product images not showing up? There are broken icons? Your server is overloaded with images for products that are not sold any more? Your goods don't have images assigned?
One image is worth a thousand words! Run images diagnostics to find out if you have problems with images and the ways to fix them.
Learn how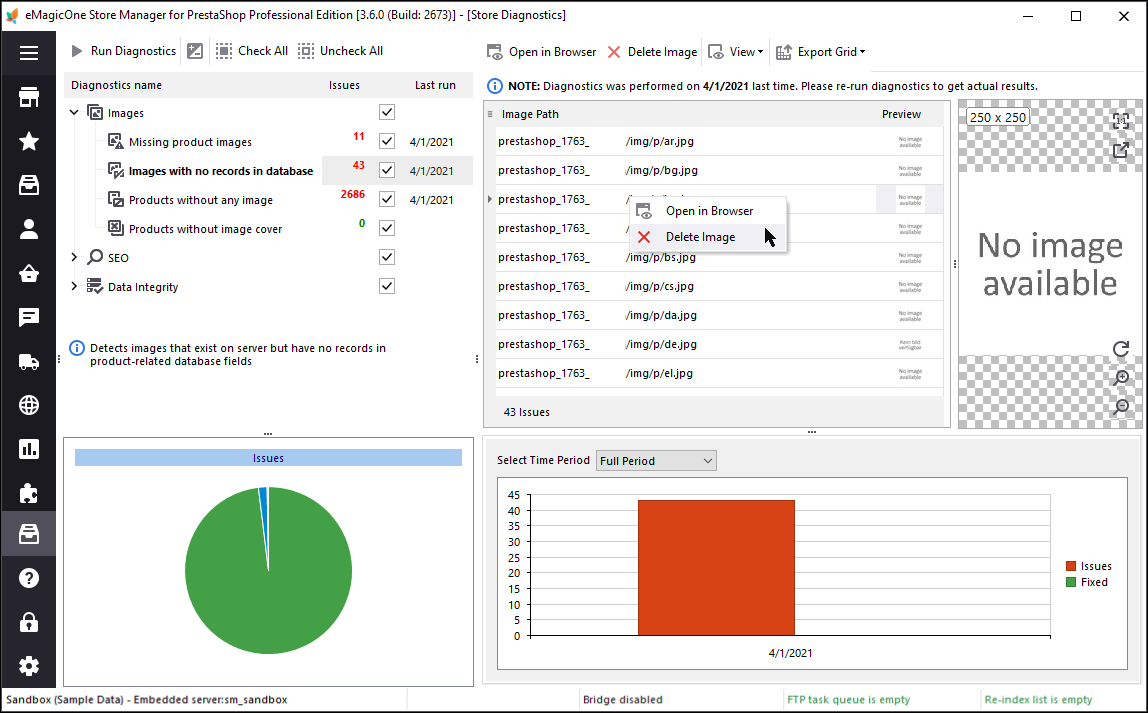 Improve Store Imagery
Fix detected image issues instantly applying recommended actions directly from Store Diagnostics section. Remove unnecessary images from the server, upload images to products without images or remote image record if it does not exist on the server.
Try now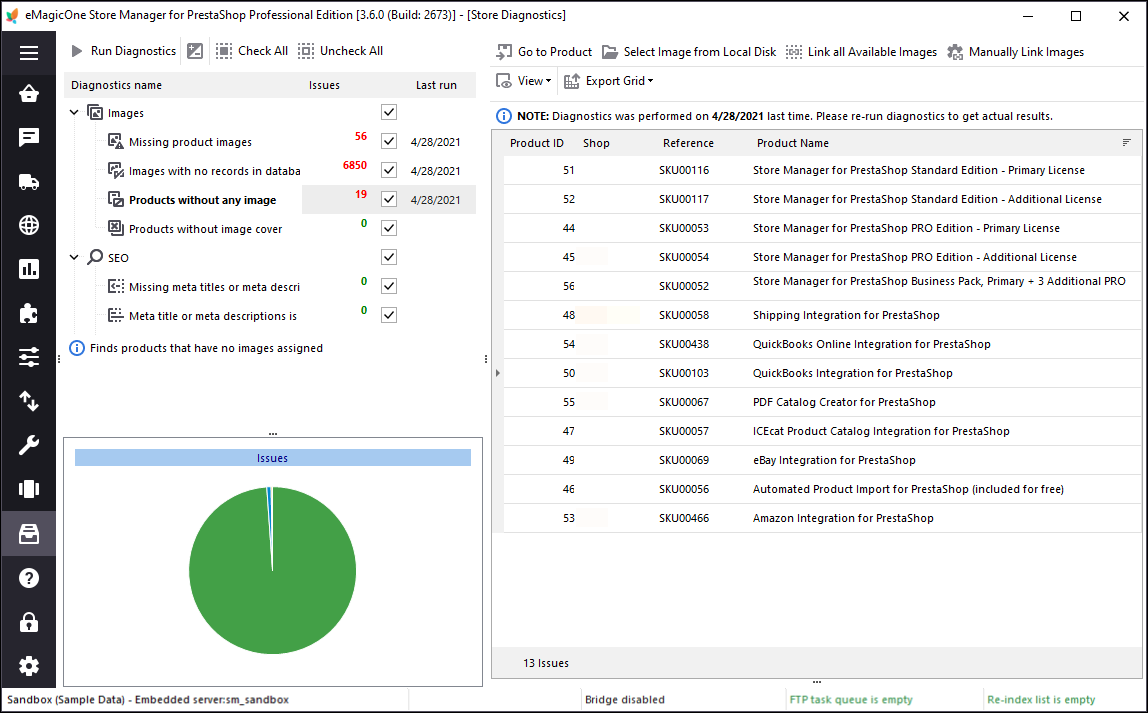 Search for SEO Issues
Not sure if meta titles and descriptions have correct length?
Or there might be duplicates that need to be replaced with unique meta details? Quickly find HTML tags in meta details and external URLs in descriptions and make corrections to products right away!
Find out how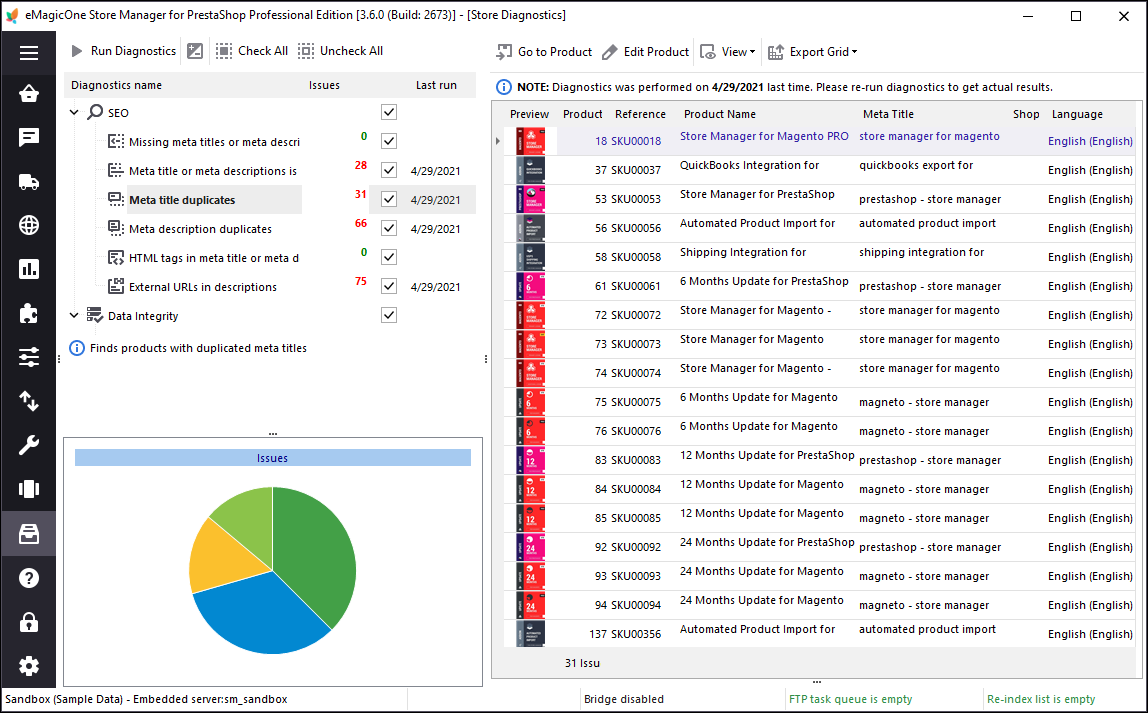 Control Data Integrity
Find out if there are any issues related to language, shop and stock available records, products without shop association to sure of accuracy and consistency of data.
Check how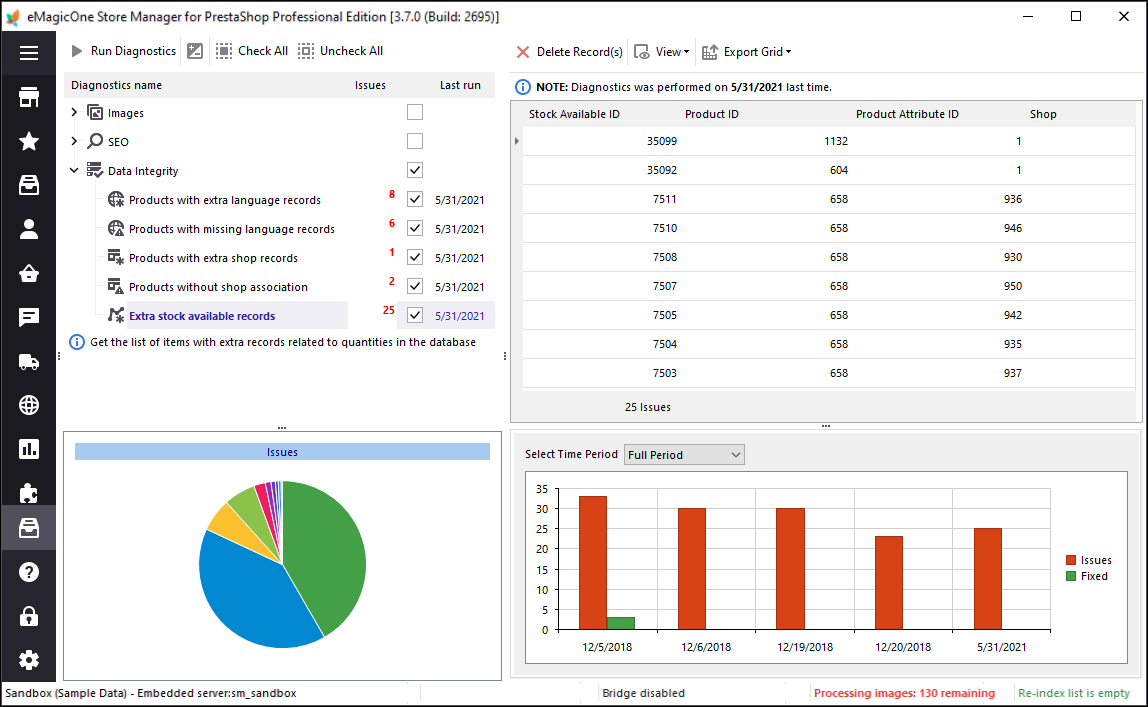 See Results in Dashboard
Run all diagnostic types at once or select only the necessary ones. See results in corresponding dashboard. Export received report into Excel for further work.
Try free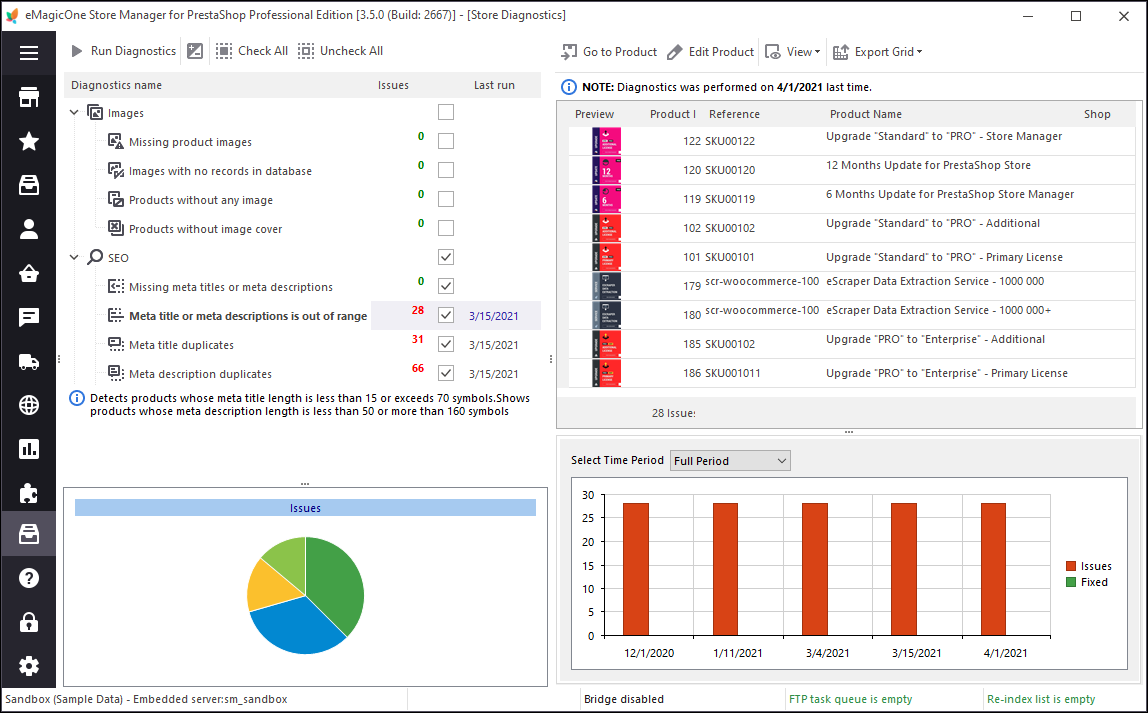 One App, Multiple Opportunities
Monitor all your PrestaShop stores with one multifunctional app. One-time payment, lifetime usage.

Let's get started!
Complete this form and get a 30 minutes demo today and get everything running by this time next week!
Once you submit the form we'll get back to you to schedule the call.