Every merchant has to accept the possibility of merchandise return. Since there are a bunch of reasons why a customer can decide to return a product, a shop manager should be prepared to such cases.
PrestaShop brings the possibility to decide whether to allow clients request a refund or not by enabling or disabling the corresponding function.
Let's find out how to activate and manage PrestaShop 1.7 merchandise returns.
Enabling Merchandise Return Function
From PrestaShop admin go to Customer service => Merchandise Returns. Set 'Enable Returns' option to Yes and specify the limit of validity (the maximum number of days after the delivery a customer has to inform about the return).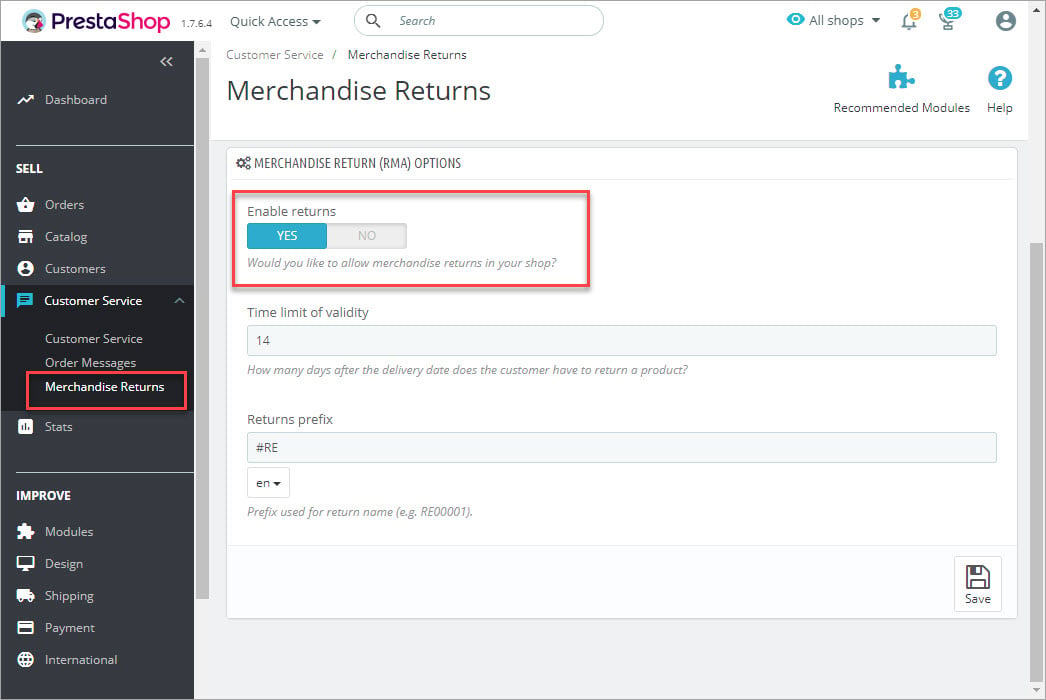 How to Manage PrestaShop Merchandise Returns?
When a customer sends a request for a PrestaShop product return, you can find it displayed in the Merchandise Returns list (Customer Service => Merchandise Returns).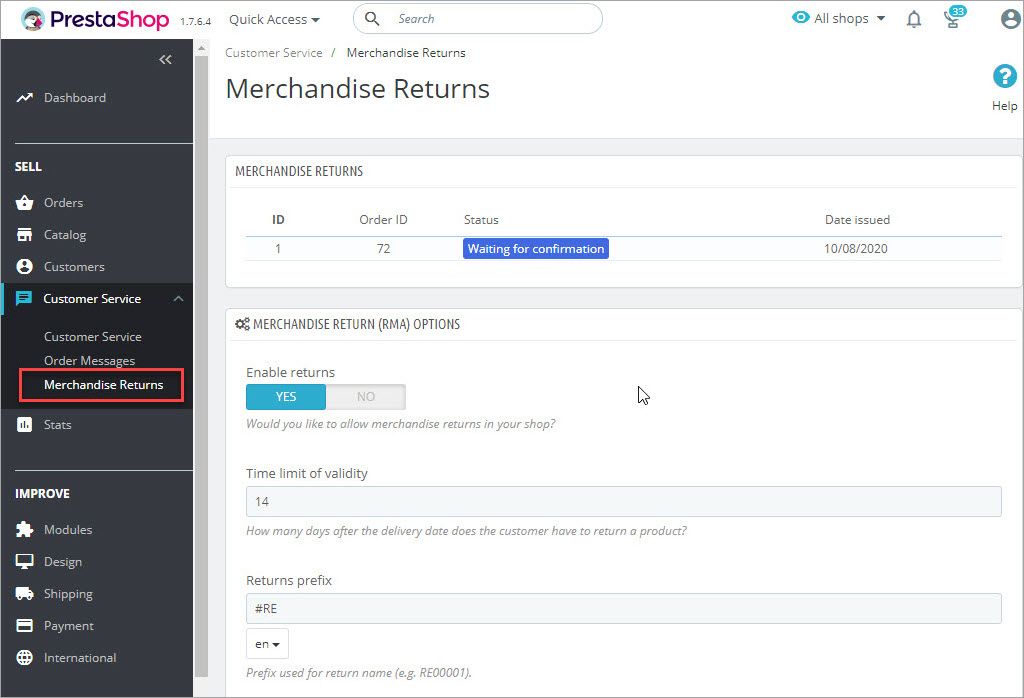 In order to handle the request, click on it and change the status from 'Waiting for confirmation' to 'Waiting for package'/ 'Package received'/ 'Return denied'/ 'Return completed'.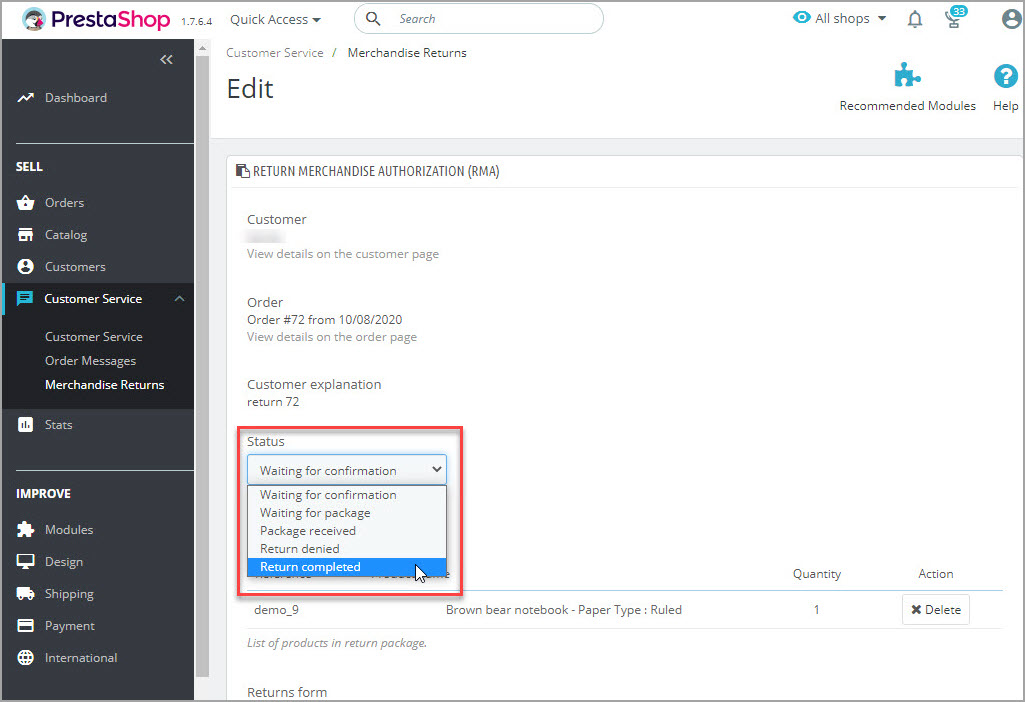 If you want to accept the request, select the 'Waiting for package' option and press 'Save' button. In case you want to deny it, change the status to 'Return denied'. PrestaShop will automatically send a notification to the customer about the status change and will generate a PDF return slip available for download.
PrestaShop Merchandise Returns and Store Manager
Store Manager allows to view the list of merchandise return requests along with their IDs, statuses, date issued and the items included.
There are a few actions available for the returns management: view the customer requesting the return and the order itself and read the explanation of the return.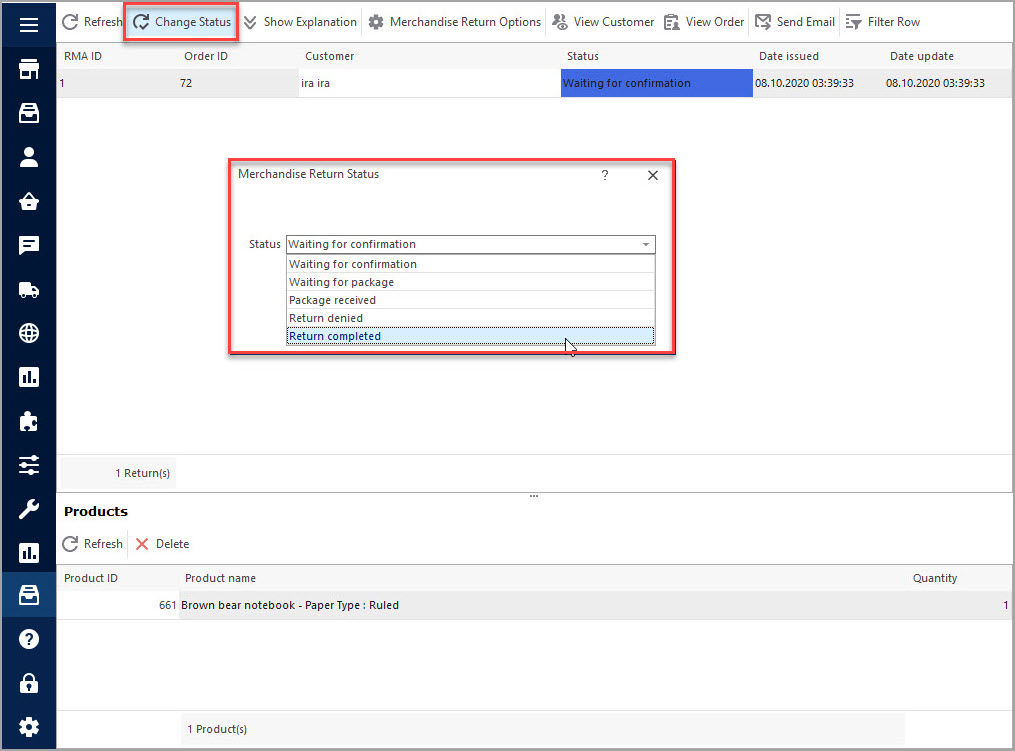 The 'Merchandise Return options' allow you to disable/enable merchandise returns, update the return status and modify the validity term.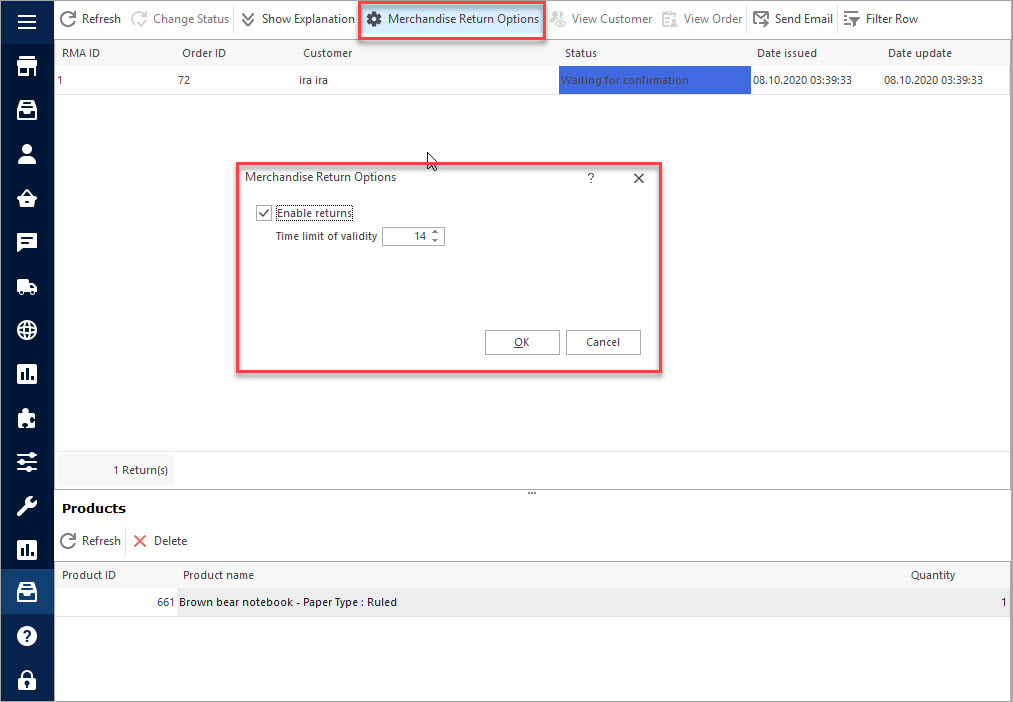 Try the flexibility of PrestaShop merchandise returns management for 14 days free – Free Download
---


Related Articles: