In PrestaShop invoice is generated once order is validated and accepted. If you need to modify PrestaShop invoice to make it professional and contain the logo of your brand, designed according to your preferences and including the important details, you need to edit the template of your default invoice.
If you are using Store Manager for PrestaShop, it has built-in tools to customize your report layout as well as add or remove some order details. Follow the instructions below to learn how to modify PrestaShop invoice in an easy way.
If you don't have Store Manager yet, download 14-day free trial version to try it!
Customize invoices in the way you want with Store Manager for PrestaShop Download FREE!
How to Add Your Own Logo to Invoice?
One of the most important aspects of site branding is adding your own logo. This concerns invoices as well.
In Store Manager logo can be added via Preferences window -> Advanced tab. There you can load your company logo image and it will be used not only in invoice, but in all reports you have – sales reports, packing slips etc.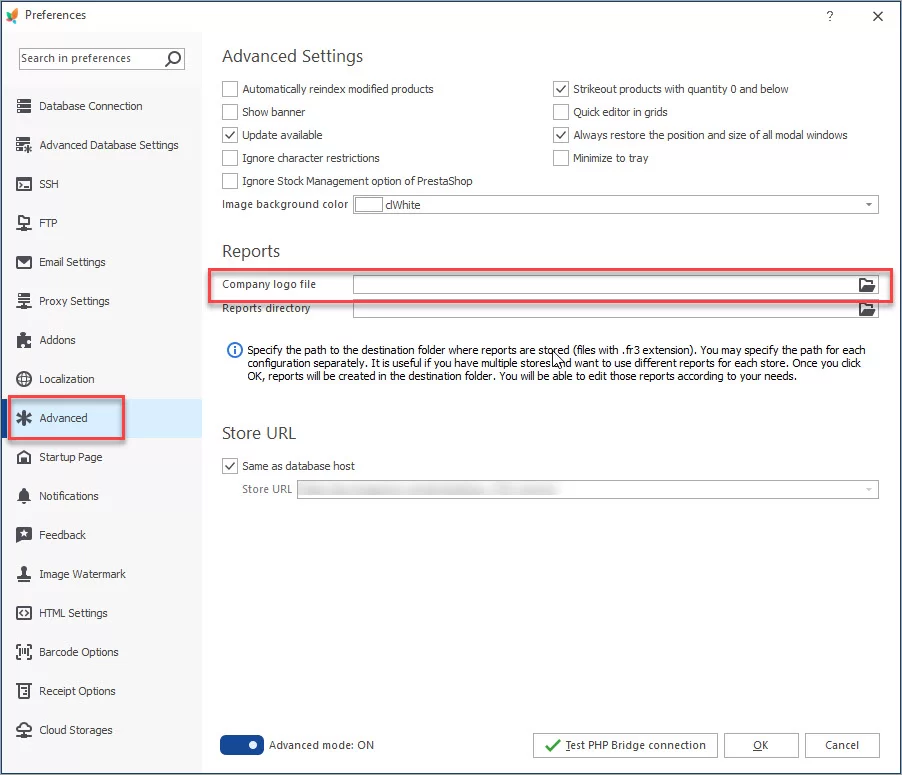 How to Change PrestaShop Invoice Layout?
You can modify PrestaShop invoice template and design adjusting them to your requirements to get a professional invoice matching your brand identity. For example, you can change text format or edit other design elements for all of your invoices.
Altering invoice layout via Store Manager application is possible if you open on your PC the directory:
Start -> eMagicOne -> Store Manager for PrestaShop Application Data -> Reports (C:\Users\User\AppData\Local\eMagicOne Store Manager for PrestaShop\Reports)
There you will see 3 folders named 'Invoice'. Depending on your PrestaShop version you need to use corresponding folder. For instance, if you are using PrestaShop 1.3, open 'Invoice13' folder. If you are using PrestaShop 1.5 or newer – open 'Invoice15' directory.
Invoice templates can be altered if you open file with .fr3 extension (rptviewer3File) and modify it using external program called Fast Report Tool.
You can check user manual to learn how to re-format invoice layout via this tool –
http://www.fast-report.com/en/download/documentation/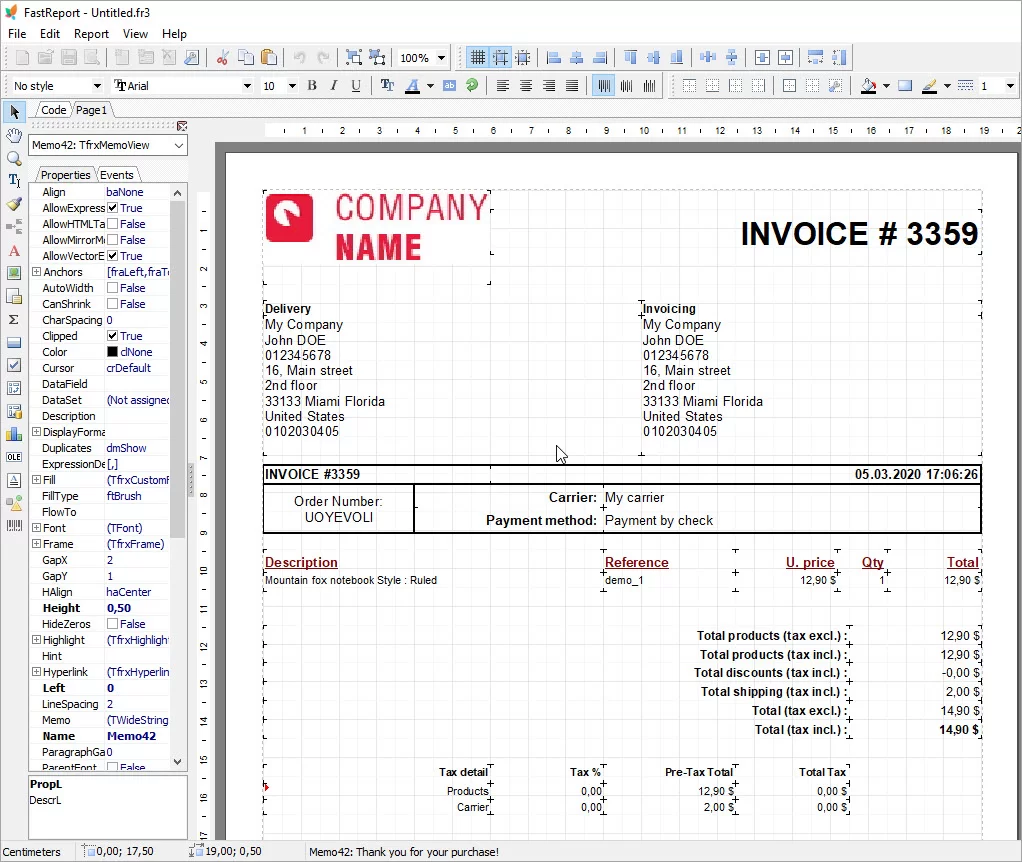 How to Modify Contents of Invoice (Queries)?
To customize data displayed in invoice you need to modify .sql files. Report can use one or multiple .sql files, whereas one .sql file may be used in one or more reports. For example, Invoice and Packing Slip are very similar reports, and they use basically the same queries to retrieve data.
Again, invoice queries are edited in the same location as invoice layout. The difference is that you need to open files with .sql extension.
Please note, modification of invoice contents requires to have advanced SQL skills.
In case you would like to have some special invoice customizations, you can check our custom reports development page –
https://www.prestashopmanager.com/prestashop-services-on-demand/advanced-report-development/


Related Articles: