Reporting is a perfect way of staying aware of any twists and turns concerning your store performance. It is stored in files containing structured information about customers' behavior on your site. PrestaShop report can considerably help you estimate your sales statistics and find out if you need to make some changes regarding your pricing, discounts or inventory.
With the help of Store Manager for PrestaShop you can generate reports on your best customers, best products, best discounts, best suppliers etc. using ready-made templates. Besides, the application allows you to generate PrestaShop custom reports depending on your own needs and purposes.
How to Create PrestaShop Report Using Built-in Templates via Store Manager?
In order to create a report of standard type, enter Reports section in Store Manager and press Reports button. The section contains a bunch of most frequently used templates.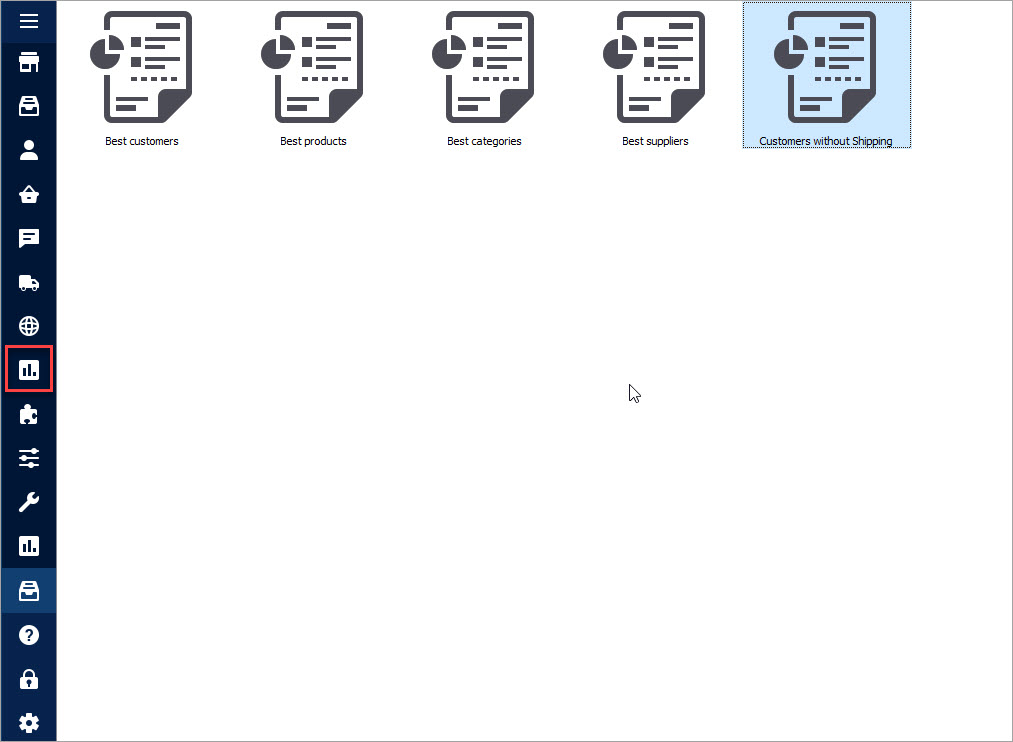 Select the needed one and enter the number of records to be presented in the report. Press OK and preview the document.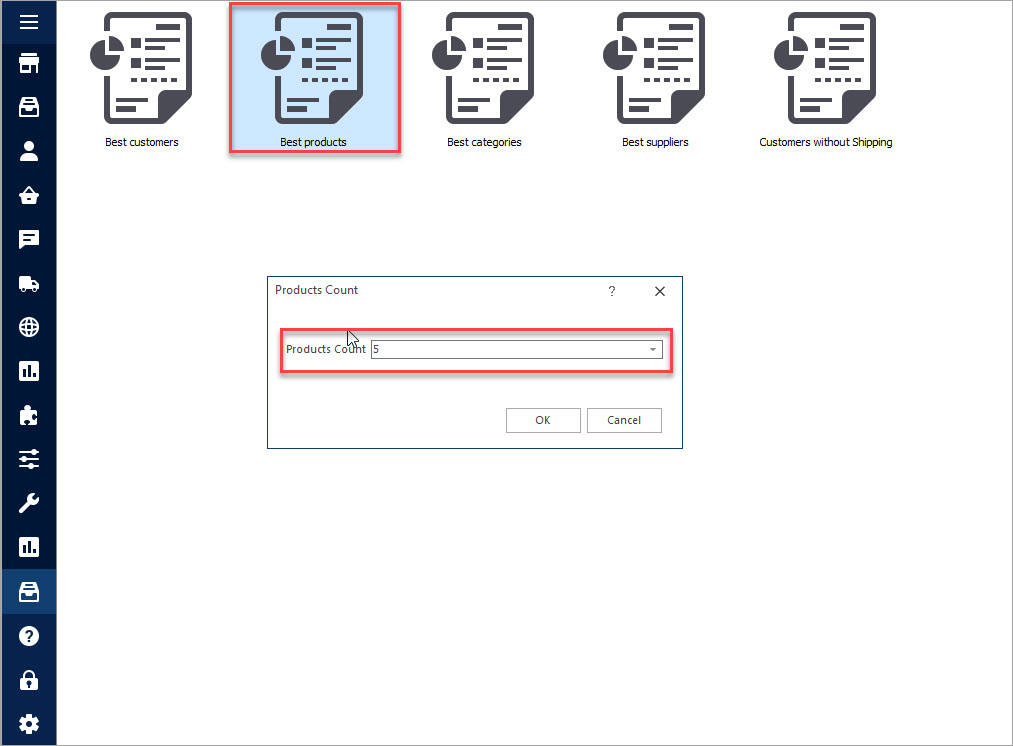 Its content depends on the template you've selected. Let's find out, what columns are available in each of the PrestaShop report templates.
Best Customers: first and last name of a customer, email, viewed pages, visits, money spent and total;
Best Products: reference, email, quantity sold, price sold, sales, quantity sold/day, page viewed, stock;
Best Categories: name, total quantity sold, total price sold, total viewed;
Best Suppliers: name, quantity sold, total paid;
Customer Without Shipping: email, customer name, company name, date registration.
The templates contain most important and necessary columns for the report to be informative. Store Manager automatically assigns data to the columns, what makes the process instantaneous. Press Edit Page to alter the text and design the template.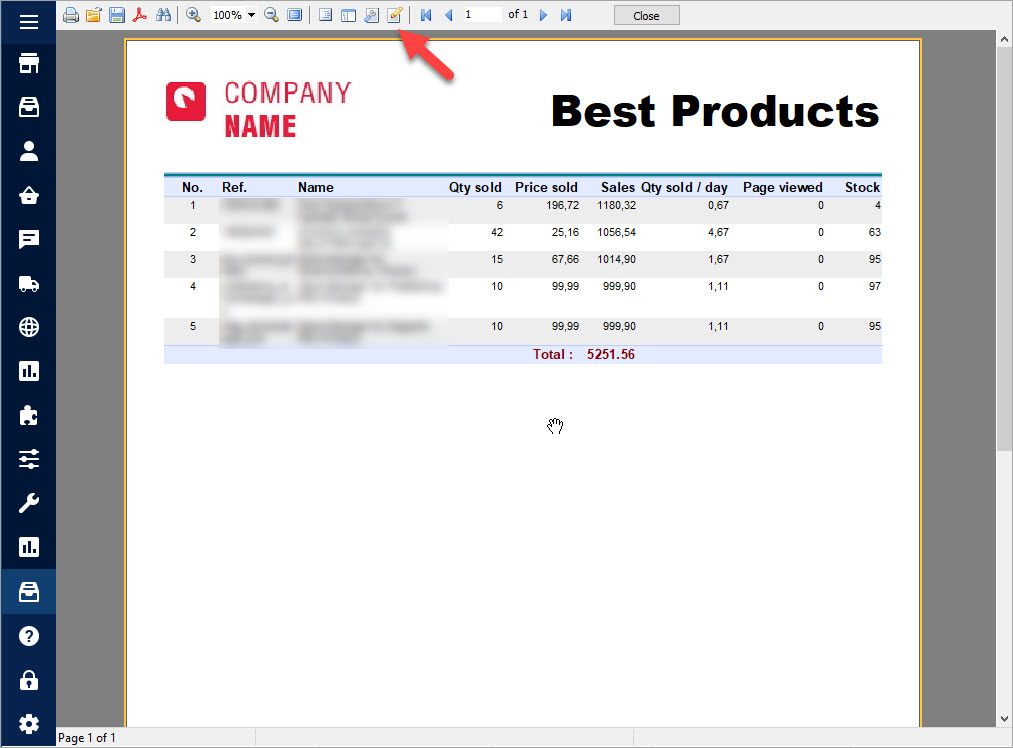 If you want to change the existing text, double-click on it, type the needed one in the editor and press OK. There are available such tools as adding images, drawing objects, placing check-boxes and even inserting subreports.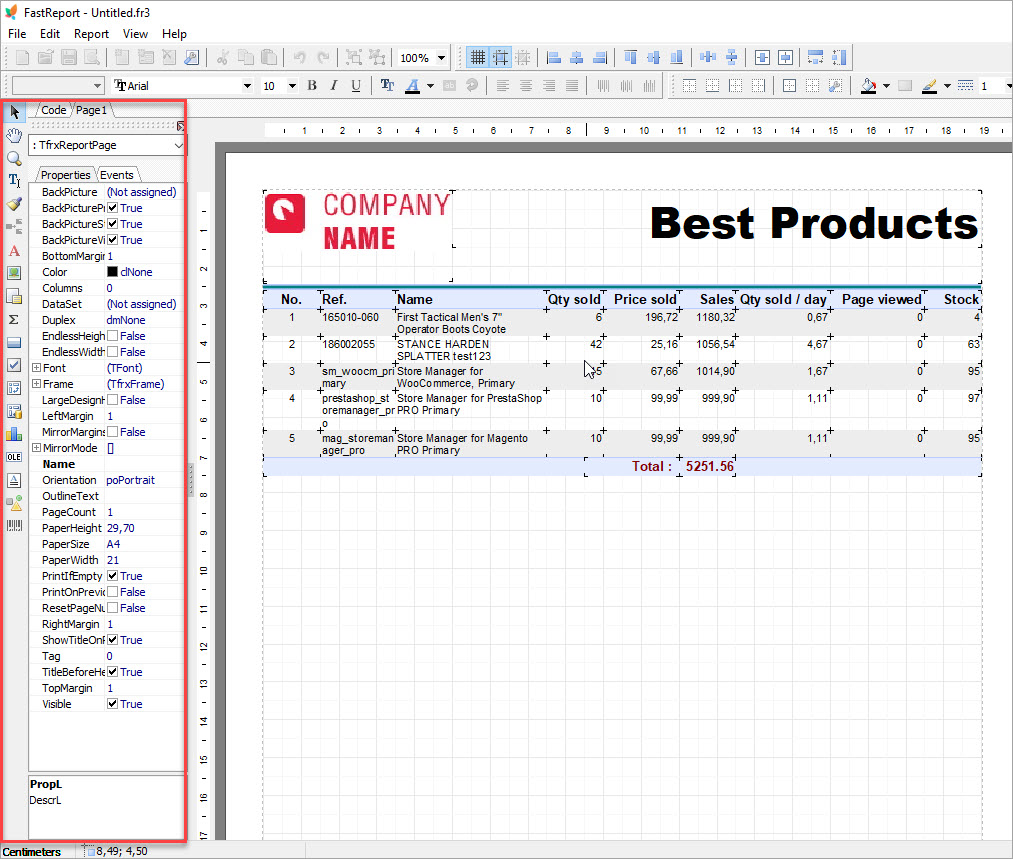 In order to add a page footer, select System text option and click on the needed place. When the report is ready you can preview it and save it to file, export to PDF.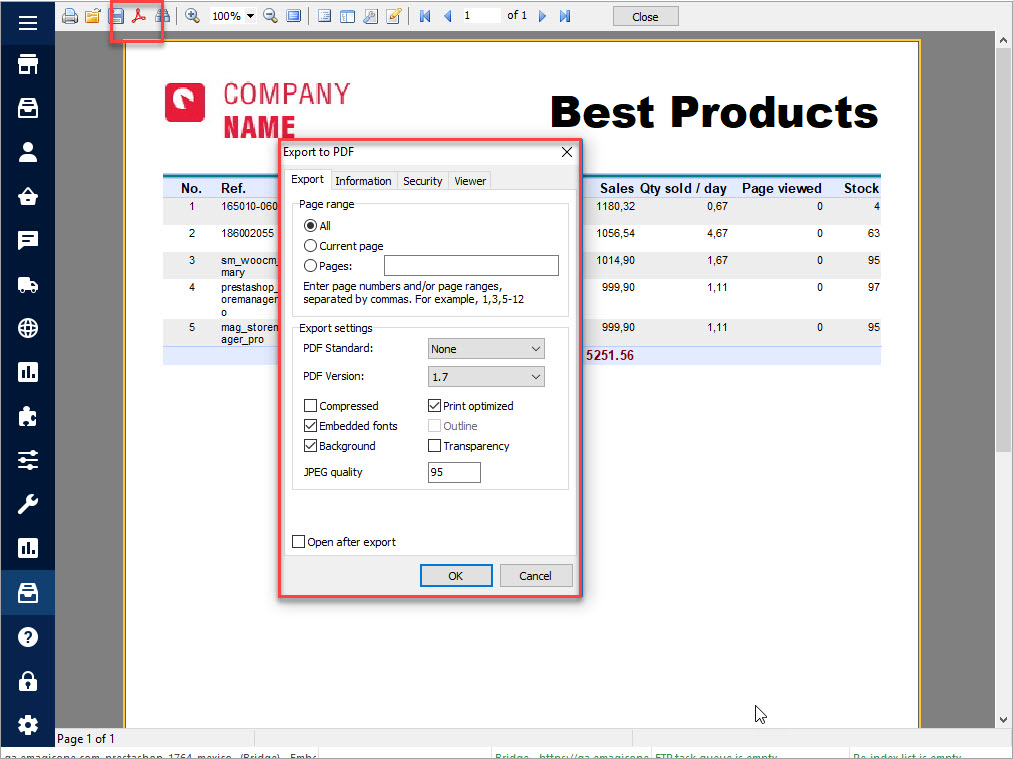 Besides, you can send the report by e-mail to your partners or suppliers etc. directly from Store Manager. Press 'Send by E-mail' button. There will appear a window with two tabs: 'E-mail' (for configuring the letter itself) and 'Account' (setting up the account the report should be sent from). In 'E-mail' tab specify the required information including e-mail address, subject, text. Select the format of the report to be attached from the drop-down and mail transport.
In the Account tab specify from which name, address and organization the report has to be sent. Set up the connection to your host: type host name, port number, login and password and press OK.
In case you want to exit the editor without making any changes, press File>Exit.
Striving to maximally simplify and comfortize report making, Store Manager for PrestaShop has done the half of work for you and offers built-in report templates.
---
Create PrestaShop report using Store Manager built-in templates! – Free Download
---
Related Articles: