Handling your online business you need to define if you are moving in the right direction by analyzing your traffic patterns, number of interested clients (loyal or potential ones), tracking sales, seeing what products are in more demand and which are not. Such kinds of reports contribute to much easier tracking of statistics on your customer's behavior. They guide your business, allowing you to see "big picture". In case the results are not satisfactory you can decide what should be cardinally changed or in case of management techniques effectivity, find the means of their improving.
If you are reading this, there is a great chance that you have already tried reporting your data out and either you have failed or the functionality didn't meet your expectations.
Using Store Manager for PrestaShop you can administer your PrestaShop reports, either editing ready-made ones or creating new that correspond your demands.
General PrestaShop Reports
Reports can be handled in the section of Store Manager with the same name. The first option you will see there is general reports. There you can select between offered reports. These metrics are created automatically depending on time.
You will be able open the needed one (selecting the number of goods to be displayed), if necessary modify some details listed and then save at your computer, export to PDF or other supported format or send to your partner via e-mail. You can not only modify the data within your report, but its general look like its layout, logo, fields included.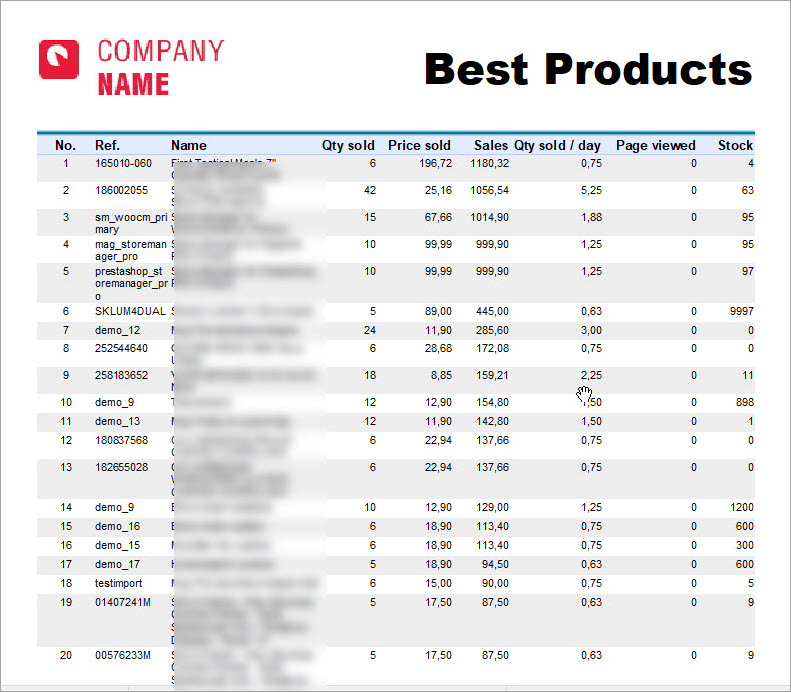 We added some sample reports for you: 'Best customers', 'Best product', 'Best Categories', 'Best suppliers', 'Customers without shipping'. You can find them under Reports Section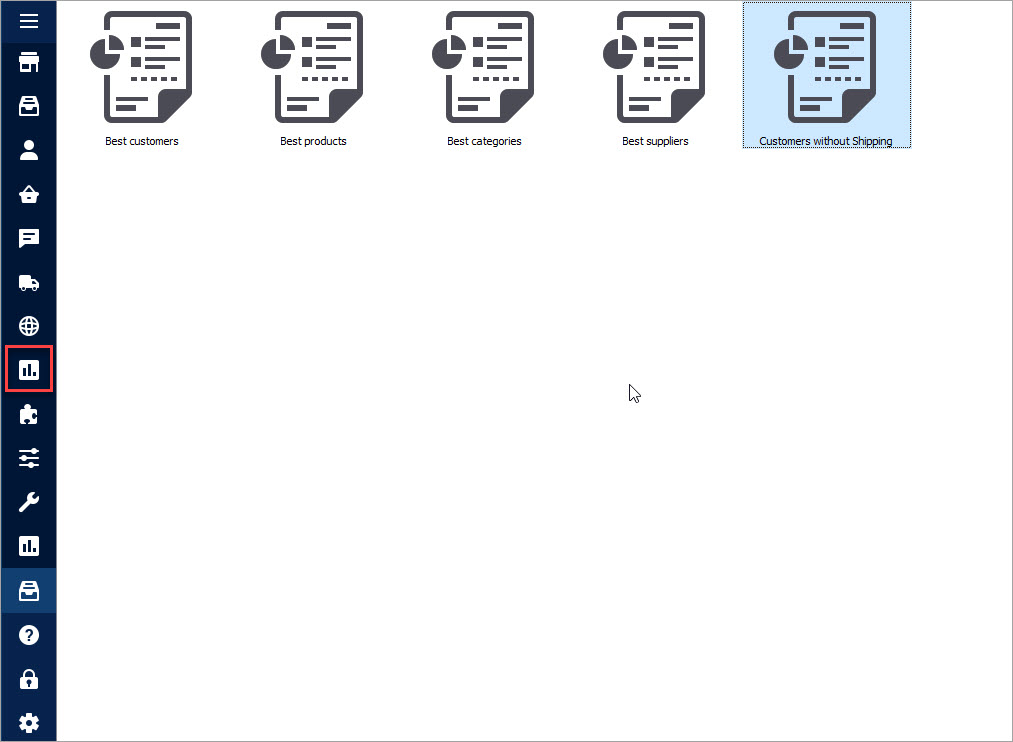 However, in case you have some specific requirements to reports, for example, you need to see best-selling products from certain manufacturer and built-in report "Best products" does not completely satisfy your needs, you can edit of report itself to adjust it or create new custom report that corresponds to your needs.
In case there is a change that should be done to default reports, then can be edited using free report tool available in Store Manager, it can be done in Start -> eMagicOne -> Store Manager for PrestaShop -> Store Manager for PrestaShop Application Data -> Reports subfolder (C:\Users\User\AppData\Local\eMagicOne Store Manager for PrestaShop). Please, note that this section requires from you SQL skills. The changes you do will modify the general report.
PrestaShop custom reports
Creating custom reports you have the chance to add completely new report according to your needs and requirements. However, this section requires from you the knowledge of SQL.
Creating custom report you will be able to add new SQL queries to perform needed selections as well as modify report design. You will be able to preview created report to make sure that everything looks as you wanted.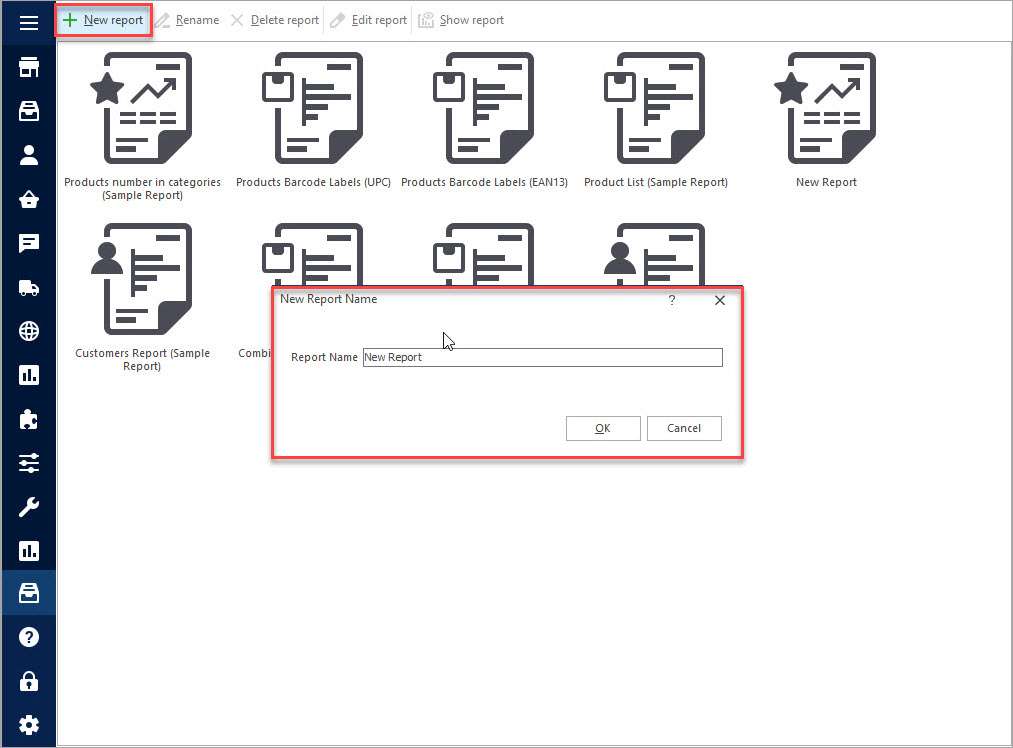 All the queries and PrestaShop custom reports you create will be saved at your computer: layout information in the files of .fr3 format and SQL queries in .sql files.
They can be found at your PC in folder "Reports" here – Start -> eMagicOne -> Store Manager for PrestaShop -> Store Manager for PrestaShop Application Data (C:\Users\User\AppData\Local\eMagicOne Store Manager for PrestaShop).
Important information to consider:
In case you need to add your company logo or change text in some columns, you need just to modify template. There is no need to edit SQL files.
SQL files changes are used only to customize report making special selections (as in in example above – best-selling products for particular manufacturer).
Report should display some data. If case you see no data, most likely you are using template that is empty. Thus, your SQL files need to be modified.
In case you do not familiar with SQL and default reports are not satisfying your needs, we can help you make report that will fully correspond to your requirements. You can order one of report development services. Send us specifications to how report should look like and we will check estimated time and cost. This way you will be 100% sure that you get best result with no risks to your store.
Enjoy information on your store activity getting timely reports in Store Manager for PrestaShop!


Related Articles: