Store Manager keeps on improving its functionality more and more trying to simplify managing your business. Now it allows accomplishing PrestaShop product import by suppliers providing you with a bulk of cross-actions that can be simultaneously performed during the upload.
If you haven't installed Store Manager yet, download the
free trial
and connect the application to your store database using the wizard inside. Read about other
Store Manager tools
to simplify and speed up PrestaShop store management
Starting from version 2.39.0.1861. it is possible to make some manipulations with the products out of the source file depending on their suppliers. The option includes the most necessary actions to be performed over your inventory (deleting, disabling, and setting the quantity to zero) per specific supplier.
Where Can I Find This Function
In order to find the option of managing products, not included in the import file, start importing your .csv with the help of the Export/Import Wizard as usual. At the last stage of the import process, there will appear a window with 'Import Options' including the one called 'Handling products that are not listed in .csv'. Along with this option, you will find the 'Supplier' dropdown that stays disabled until the action is chosen.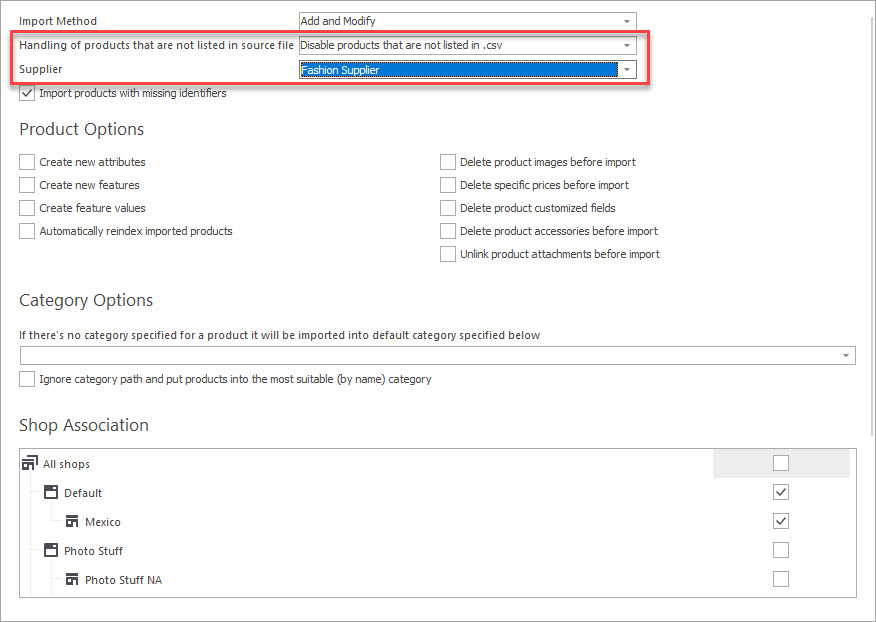 Handling PrestaShop products not listed in CSV file by Suppliers
When running the import procedure, you can perform the following actions over products not listed in the .csv file and are assigned to the supplier:
Delete;
Disable;
Set quantity to zero.
If you need to make these manipulations with the goods delivered by a particular supplier, you can do that by selecting one or a couple of them at once, using the 'Supplier' dropdown.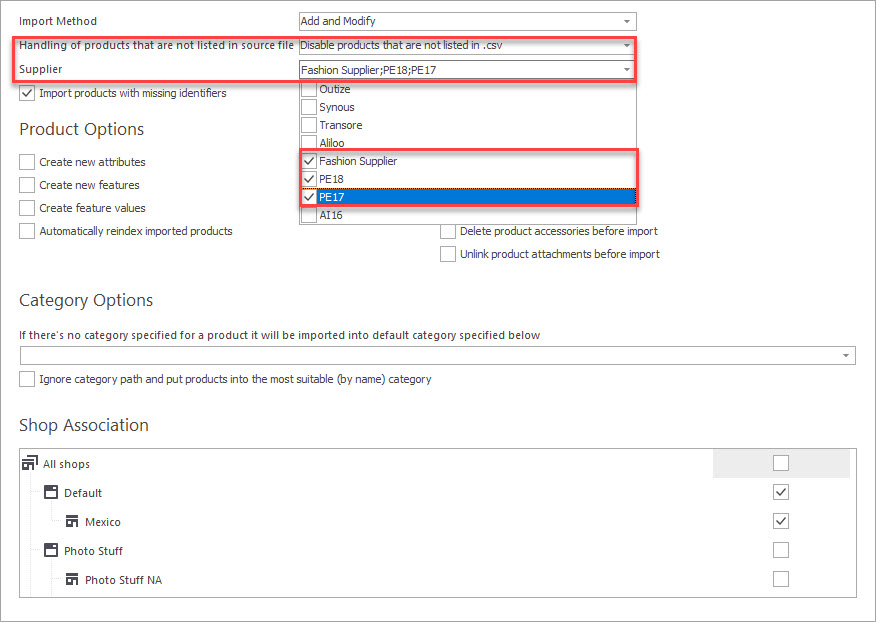 In case of making an import of more than 500 items, it is recommended to cache the import data. This option is available only for direct connections. To do this, find it on the Wizard window and tick the box.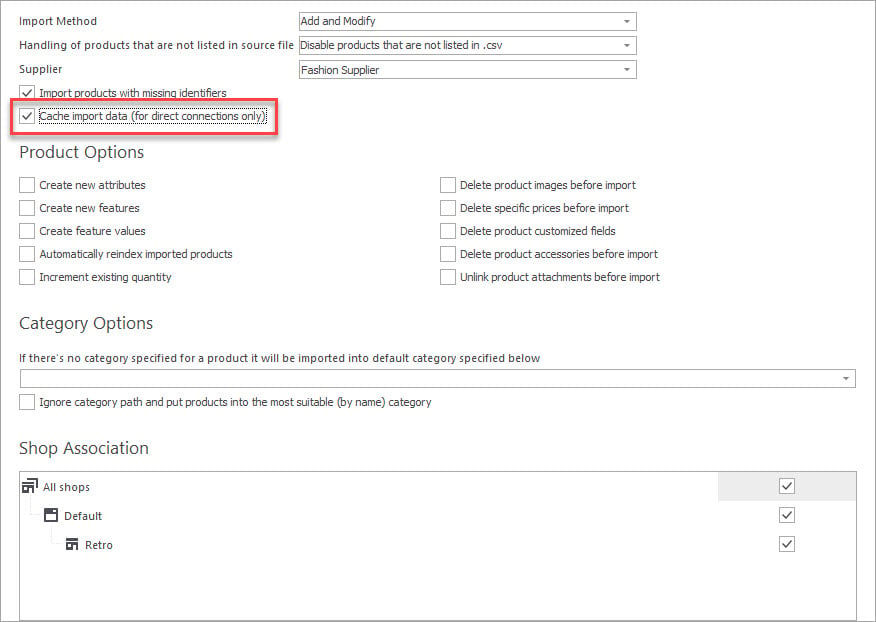 Besides, do not forget to check the product and category import options.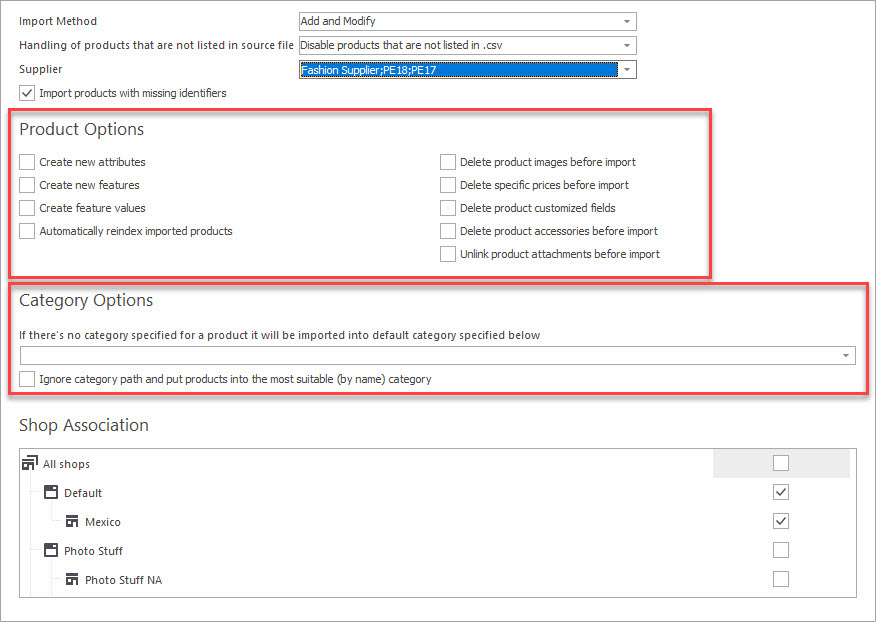 When you are done, press the 'Import' button to finish the import process and perform the selected actions over the products not listed in your .csv according to their suppliers.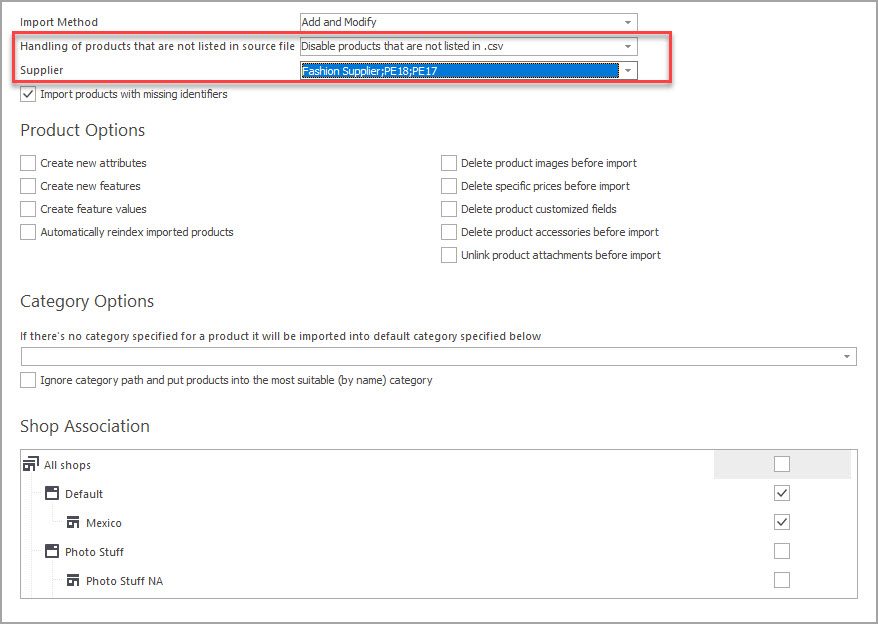 In the process of managing your inventory through import procedure, it is very convenient to simultaneously handle other products that are out of import file with a possibility to select them depending on their supplier. With this new handy option of PrestaShop Store Manager v.2.39.0.1861, you can arrange the inventory of your store more thoroughly and effectively.
Don't hesitate to try out the latest version of PrestaShop Store Manager right now.
---
Delete, remove, or disable PrestaShop products not listed in CSV by supplier – Free Download
---


Related Articles: