The availability to assign statuses to orders greatly simplifies tracking of order processing stages. PrestaShop admin allows to check order status flow, add, update and delete statuses. A bunch of additional options allows you to enable automatic notifying of customers on the PrestaShop order status and attach an invoice PDF to the email, hide a status in all customer orders etc.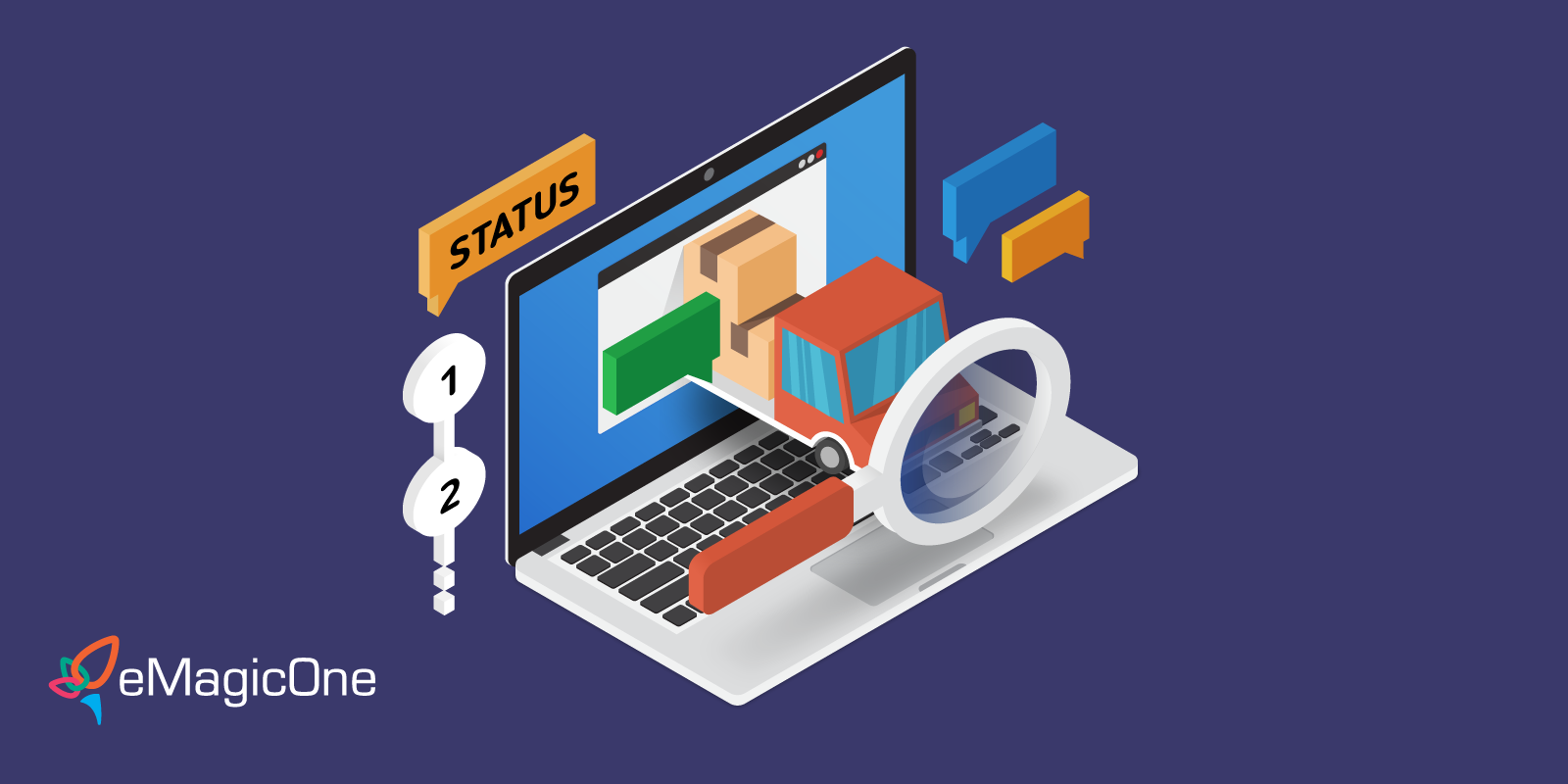 In case you integrated some payment modules, other statues can be added automatically.
Let's figure out all nuances of order status management in PrestaShop admin.
Where to Find PrestaShop Order Status Settings?
On PrestaShop admin panel hover over 'Shop parameters' under 'Configure' section and select 'Order Settings';





Open 'Statuses' tab and check the list of default order statuses available. Each status has a distinctive color and an icon what makes order tracking easier and more convenient. For example, instantly noticed red colors signify that something is wrong with an order, when green colors mean that an order is appropriately processed.





PrestaShop Return Statuses
Beside order statuses, PrestaShop allows to track and manage return statuses. You can find them in the same settings below the order statuses list. In order to change return status name or color, press 'Edit'. You can also add your own return status by tapping '+Add' button.

How to Add a New PrestaShop Order Status?
Find 'Add new order status' button up on the right side of the page and click on it.
Specify order status name, and if necessary, add an icon and select the color of the status.





Below you can find a couple of options allowing to customize the order status, e.g consider the order as validated, set it as paid or shipped, notify a client by email that his/her order status has been changed etc.
How to Update PrestaShop Order Status?
From admin panel hover over 'Orders' under 'SELL' section and select 'Orders' settings.





Click on an order and find a drop-down with statuses in the 'Statuses' tab. Select necessary status and press 'Update Status' button. After the page refreshes, you will find the updated status displayed.





PrestaShop Order Statuses And Customers
PrestaShop brings the possibility for customers to track their order status in Orders history placed in their account settings. Although, you as an admin can customize settings of some order statuses and make them invisible for your shoppers. You can do this by ticking the corresponding box in the 'Admin' > 'Configure' > 'Shop parameters' > 'Order Settings' > 'Statuses' tab > 'Edit'.
Also, you can enable automatic notifications on order status update in the same settings and choose an appropriate email template.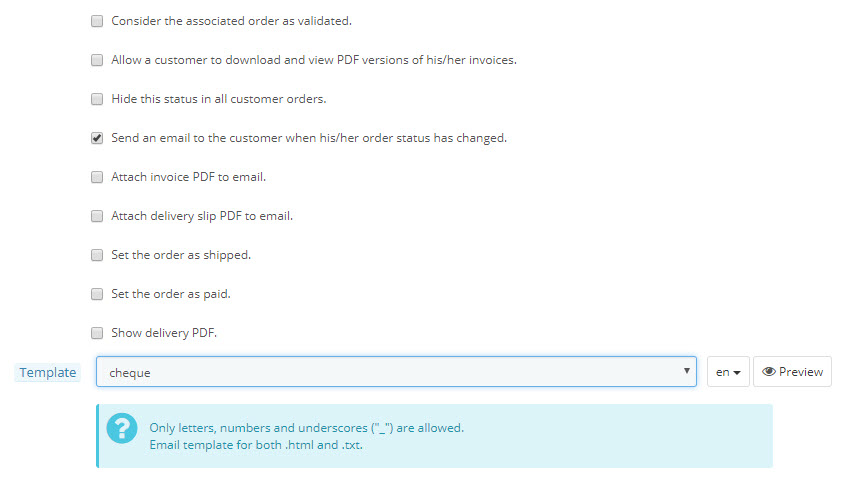 How to change PrestaShop order status via Store Manager?
In the 'Store' tab open 'Orders' section.
Find necessary order in the list and right-click on it. Select 'Update status' option.





From the drop-down menu select an order status. If necessary, you can inform the customer on the order update by checking 'Notify customer using template box' and selecting convenient email template.





Errorless order status flow is one of most important order management tasks. This is a crucial factor for customers when deciding to buy from your shop one more time. That's why it requires constant checking and improving.
COMMENTS