Managing a big store with thousands of goods you would have to perform multiple and various tasks including managing inventory, adding and updating goods, taking care of customers, orders packing and shipping, etc. Naturally, this makes too much work to be done by one person, so often store owners engage PrestaShop employee to help them manage this or that part of webshop. PrestaShop employees can be temporary assistants or the ones that assist for some continuous period of time. Nevertheless, for security reasons you might need to limit access of your employees to certain parts of your business.
With Store Manager for PrestaShop, it is possible to create various profiles for employees hired for managing a particular section of your store without having access to other sections. For instance, you as a store owner or administrator have access to the whole store, while an employee responsible for adding new goods will have access only to the catalog, or an assistant responsible for orders management and shipping will have access only to the mentioned sections.
If you haven't installed Store Manager yet, download the
free trial
and connect the application to your store database using the wizard inside. Read about other
Store Manager tools
to simplify and speed up PrestaShop store management
With PrestaShop Store Manager you can create multiple roles and assign each of them definite permissions. This way after logging in to Store Manager each employee will have access to information related exclusively to their obligations. This functionality is available if you open the "Administration" tab. You will find there 2 main tabs for creating and managing profiles and employees.
You can perform the following operations related to management executed by different employees: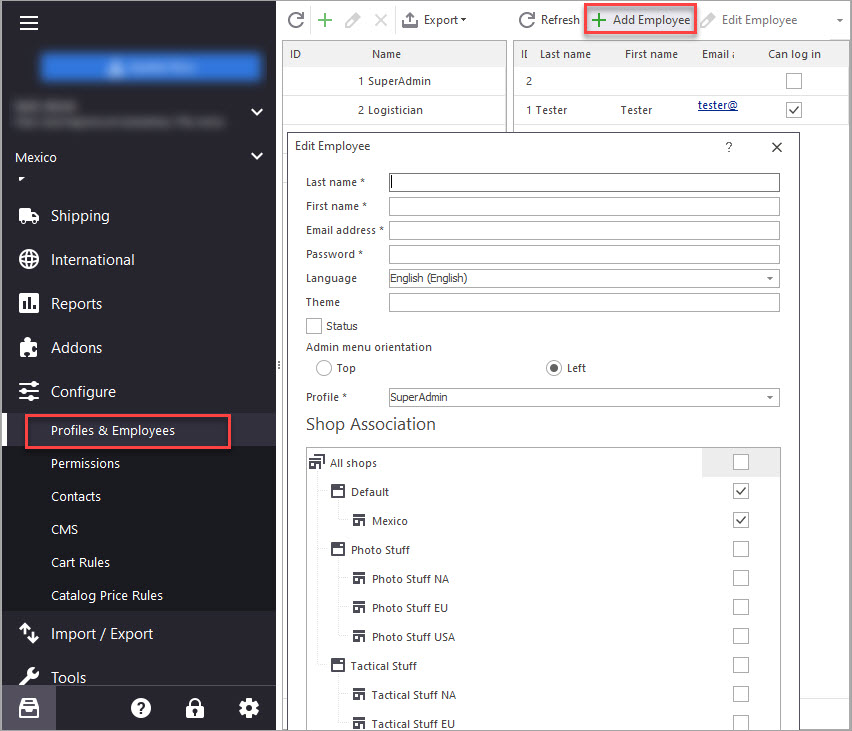 add PrestaShop employee profile and add employee(s) to it. Adding profile itself presupposes indicating its name only. Basically, it can be any meaningful name for you to recognize and assign particular assistants. Adding an employee you have to indicate their first and last names, email, and other details.
edit employee details if necessary.
remove accounts for users in case you do not work with them anymore.
export data that you already have for statistical or other purposes to the files of Excel or HTML format by selecting appropriate options from the drop-down.
Further definite PrestaShop employee permissions created by your profiles can be assigned to a particular group of employees. You can not only allow access to particular sections responsible for managing definite information, moreover, but you can also select whether to allow the assistant to just view, add, edit or delete details from allowed sections. This way you can prevent undesired actions from the side of your employees.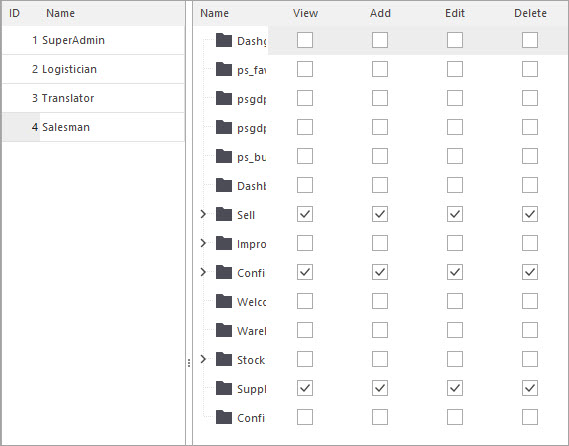 More information on how to ensure access to particular information of your webshop find here –

https://www.prestashopmanager.com/useful-articles/prestashop-access-management/prestashop-access-management-whats-that-and-why-do-you-need-it/


Related Articles: