The possibility to add items to PrestaShop order by scanning product barcodes can make order creation faster in few times. This function is especially handy for physical store owners.
Store Manager provides users with an integrated PrestaShop Point of Sale tool that ensures quick and accurate order creation. Besides the possibility to search for products in store via advanced search tool, the application allows an extremely fast way to add items to PrestaShop orders by scanning their barcodes.
How to Add items to PrestaShop Orders by Scanning Barcodes?
Configure Barcode Scanner Settings
First, you need to connect barcode scanner to your computer using USB. After that the device will be used for data input.
Then, from Store Manager's tool bar go to 'Store' tab and launch 'Point of Sale' tool.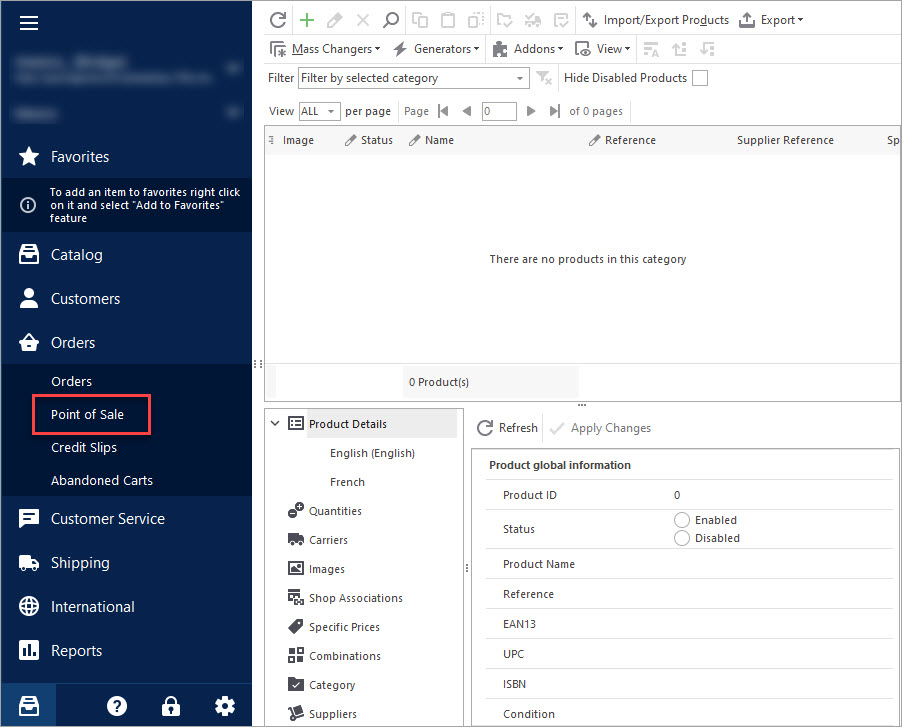 Open 'Scanner Settings' and select 'Handle as keyboard' option (scanned data will be handled by Store Manager as though typed on keyboard). After that press 'OK'.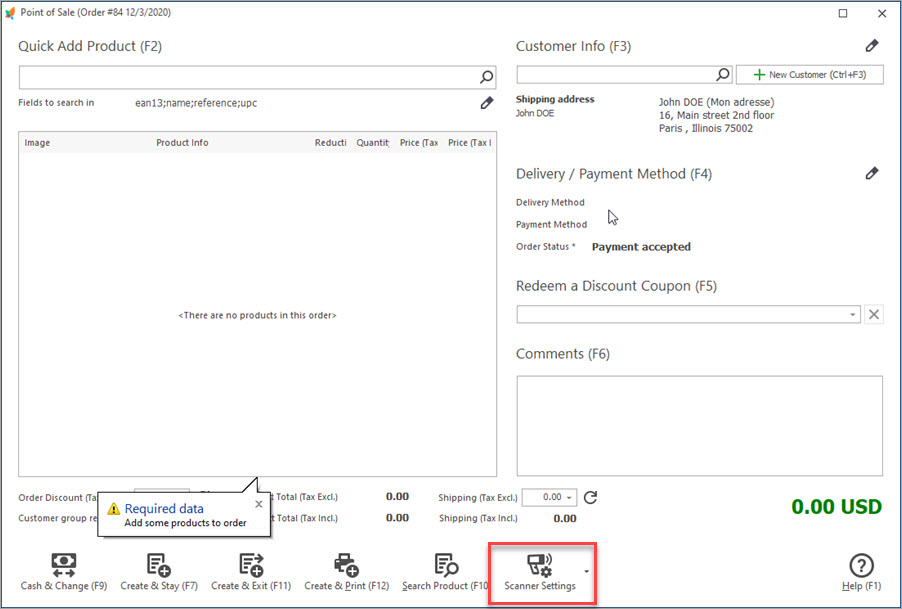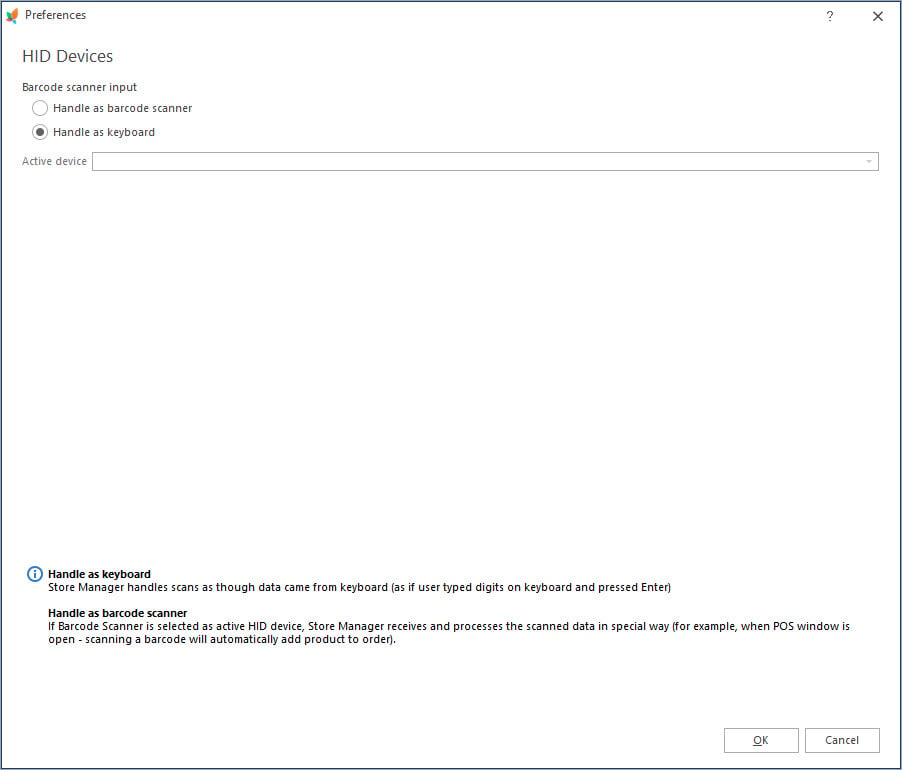 Now, you can use barcode scanner for adding items to your PrestaShop orders.
How to Finish up the Order?
To proceed with the order, fill customer's data and payment information. Also, you can apply coupon codes and shipping tax, and calculate change here.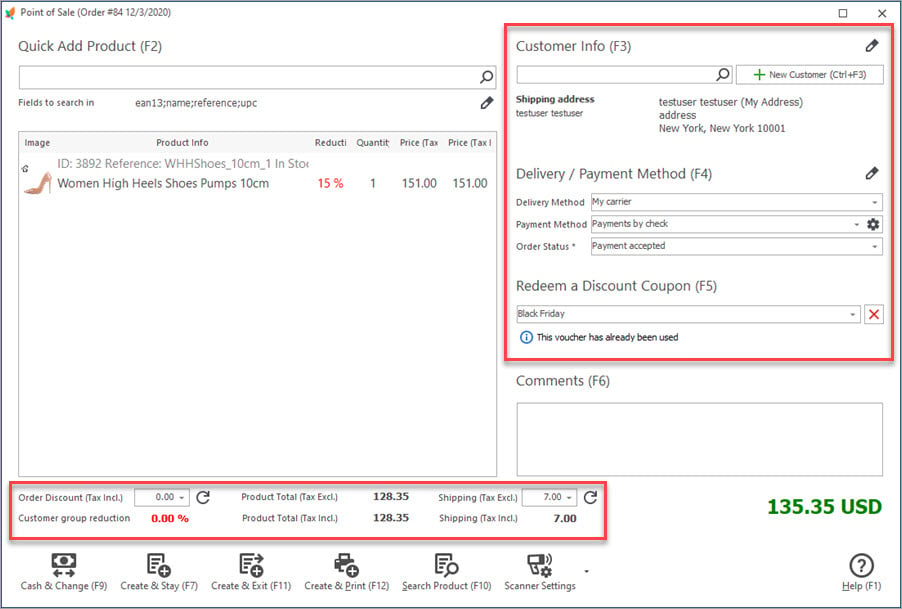 When you're done with the order, there are three variants to choose:
Create order and stay in POS
Create order and print the invoice right away
Create order and exit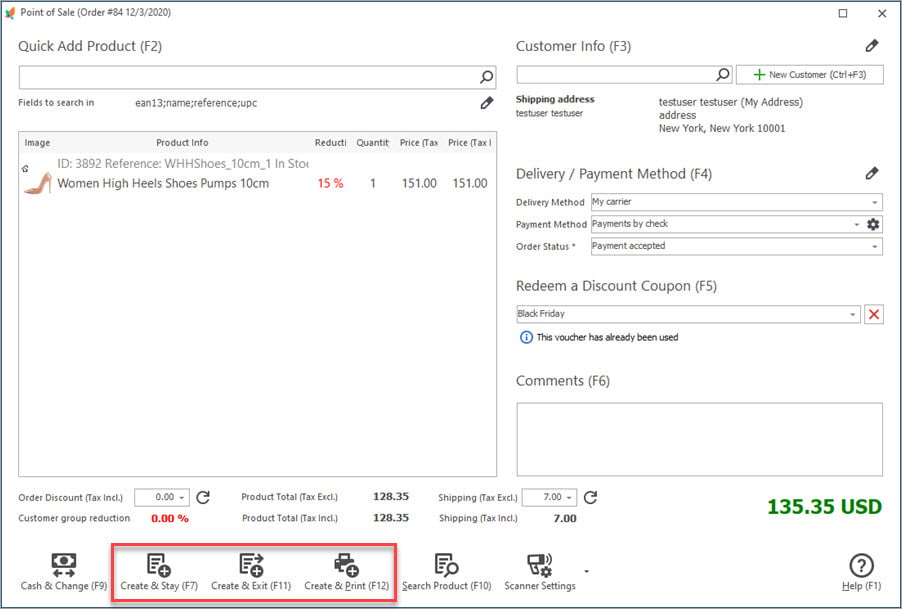 Print Receipts via Till Printer
Another great POS advantage available in Store Manager is the receipt till printing support. You can configure receipt printing by selecting 'Receipt options' from 'Barcode Settings' dropdown.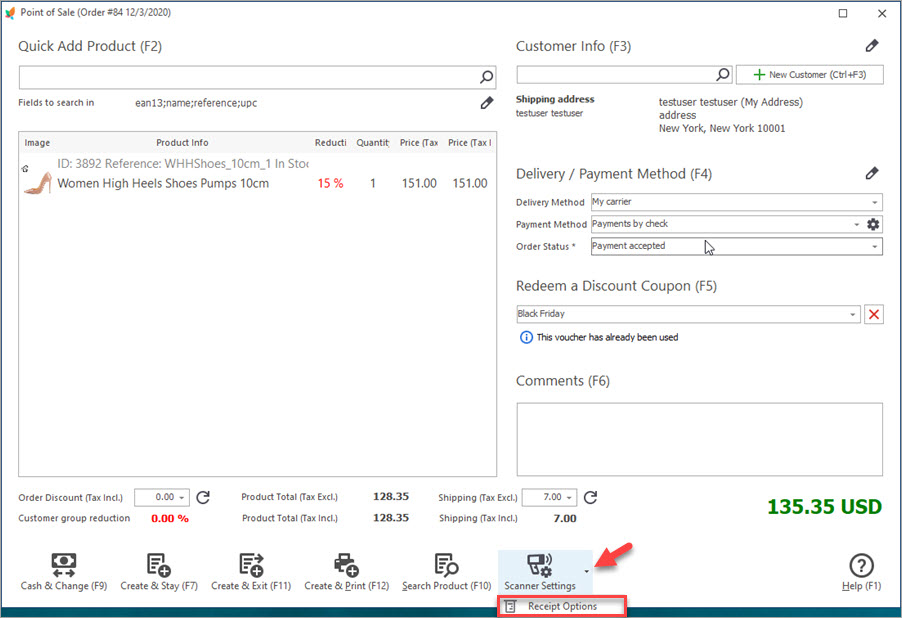 Adding items to PrestaShop order by scanning barcodes via Store Manager POS tool will save tons of time for you. Besides, this possibility will make order creation superaccurate.
---
PrestaShop scan barcodes to add items to order for free – FREE TRIAL
---


Related Articles: