Very often PrestaShop users need to export product data to a spreadsheet every few hours or days in order to edit it in a more convenient way or to send it to their suppliers etc. This is what is called a 'data feed'. It is the file with information on products available at your store, that can be used for uploading to different shopping centers or other external users. Additionally, if your products are in high demand and you need to inform your provider about the low stock of your entities, export is also good means of accomplishing the task. However, running the process again, and again manually can be tiresome and often store owners start looking for reliable ways for executing PrestaShop cron job for exporting products.
Store Manager for PrestaShop has a built-in tool called Automated Product Export used to schedule the process. The application allows setting export without special technical skills for creating and applying scripts and with no changes in core shopping cart files.
What Automated Product Export can bring you?
Personalization of your exports. You can create different export configurations, defining precisely what products or product details will be exported, depending on your needs.
Planning of your exports. For huge catalogs, you can regulate the procedure of product feeds creation using scheduled tasks.
Providing access to exported data. You can upload a exported .csv file to your FTP for providing live access to it to your vendors or partners.
If you haven't installed Store Manager yet, download the
free trial
and connect the application to your store database using the wizard inside. Read about other
Store Manager tools
to simplify and speed up PrestaShop store management
How to set up PrestaShop cron job for products export?
You should go to the Addons section of Store Manager and select Automated Product Export.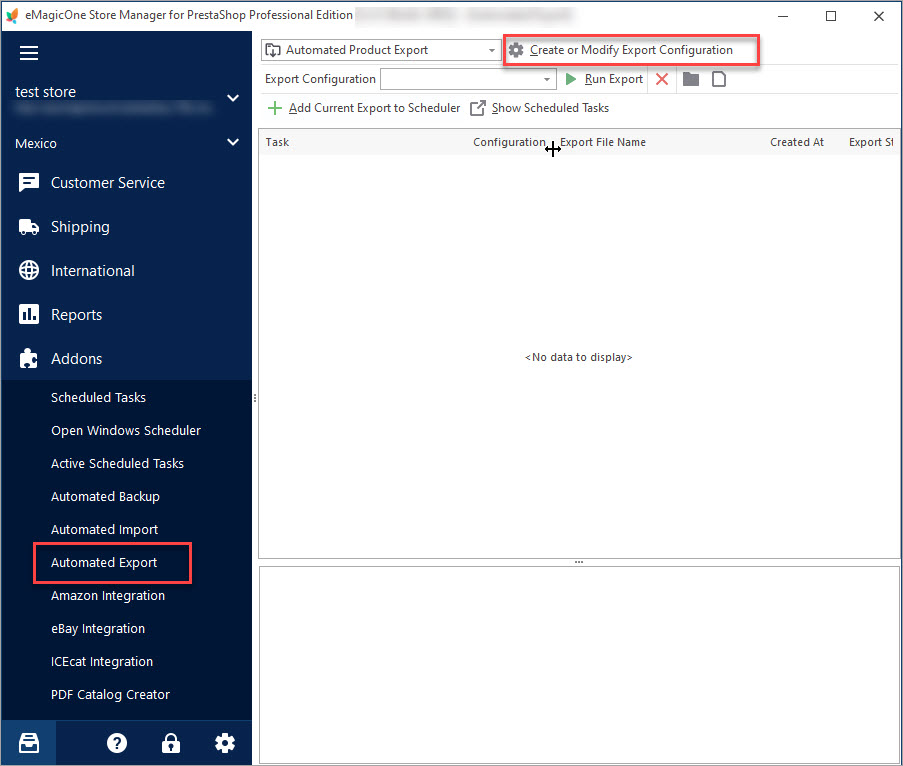 Next, you have to select the 'Create or modify export configuration' option and indicate the file the information will be saved to. You can also automatically upload the exported file to your FTP.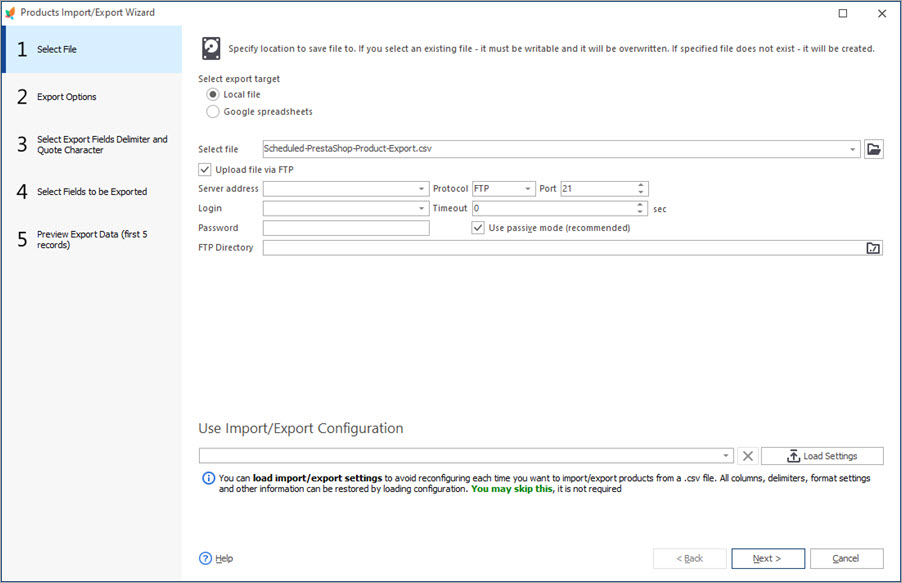 Useful thing is that you can select the products to be exported, choosing a definite category, or applying filters you have (you can create the one beforehand and use it while export configuration setup). This way you can, for example, export products with low quantity and provide information to your supplier in order to re-new stock.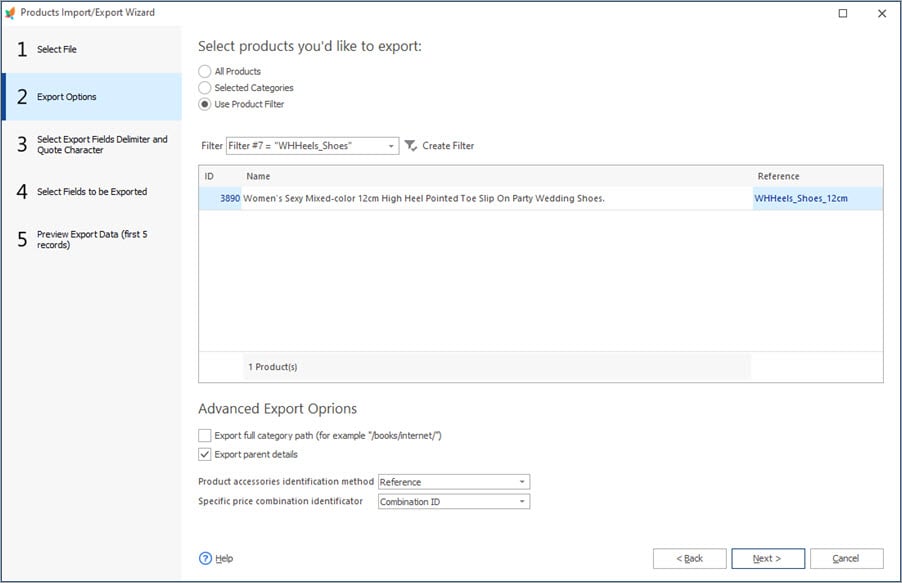 Furthermore, in case you need only some information to be brought to the file, you can choose which exactly fields you would like to be exported.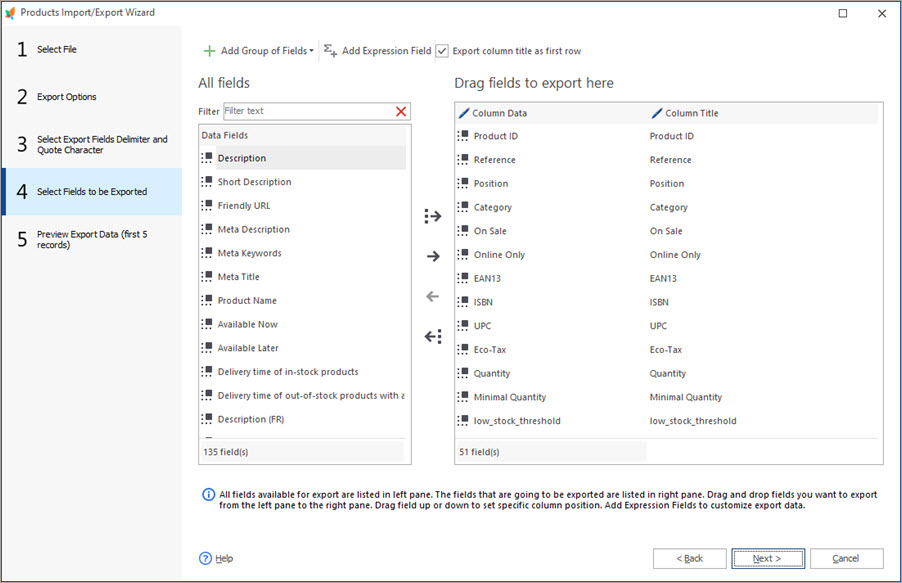 After all the settings are made, you need to give the name to the export configuration and save it.
Next, you need to set the time when the scheduled product export will be running using the 'Add current export to scheduler' option.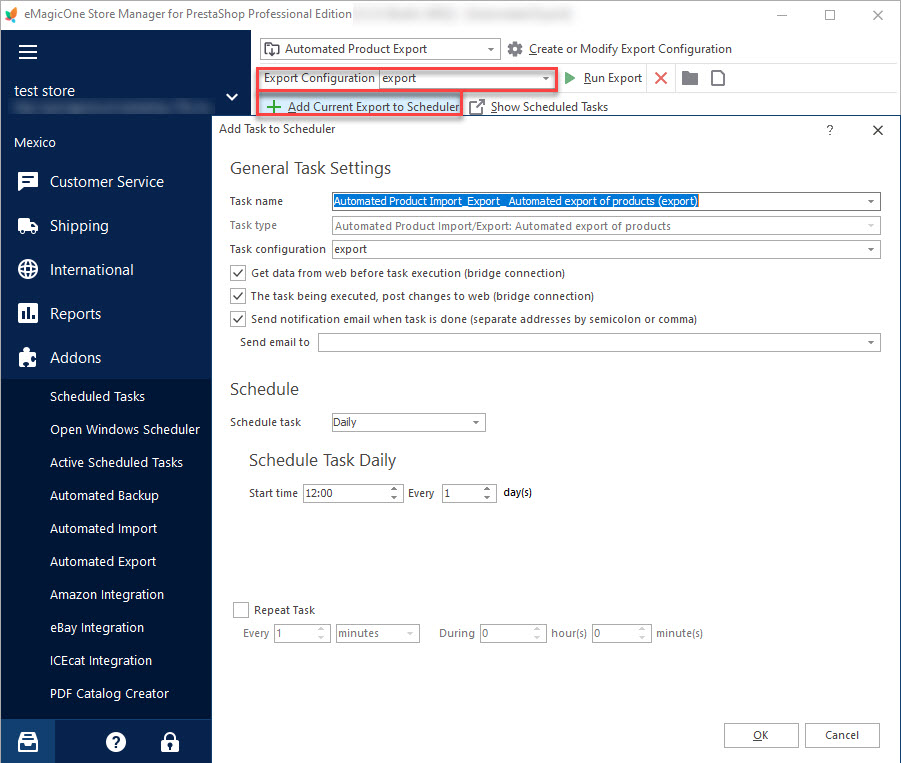 Power your online business with an extremely helpful tool for creating .csv product feeds via PrestaShop automated export without coding and scripts.
Find more information on automated export possibilities of Store Manager for PrestaShop –

www.prestashopmanager.com/prestashop-export/


Related Articles: