The main purpose of search engine optimization is to help both users and search engines better understand a website's content. Bearing in mind that Google ranks sites according to such parameters as site speed, used keywords, time spent on site etc, it is appropriate to optimize your SEO PrestaShop as much as possible. The more your website is user-friendly and the more original content it contains, the higher rankings it will receive from Google.
Let's get closer to the most necessary PrestaShop SEO tips that should definitely be included in your SEO checklist.
Select strategic SEO keywords
One of the most important factors making Google rank you high is using the right keywords. The best way to define popular keywords is by using such tools as Google Keyword Planner or Google Trends.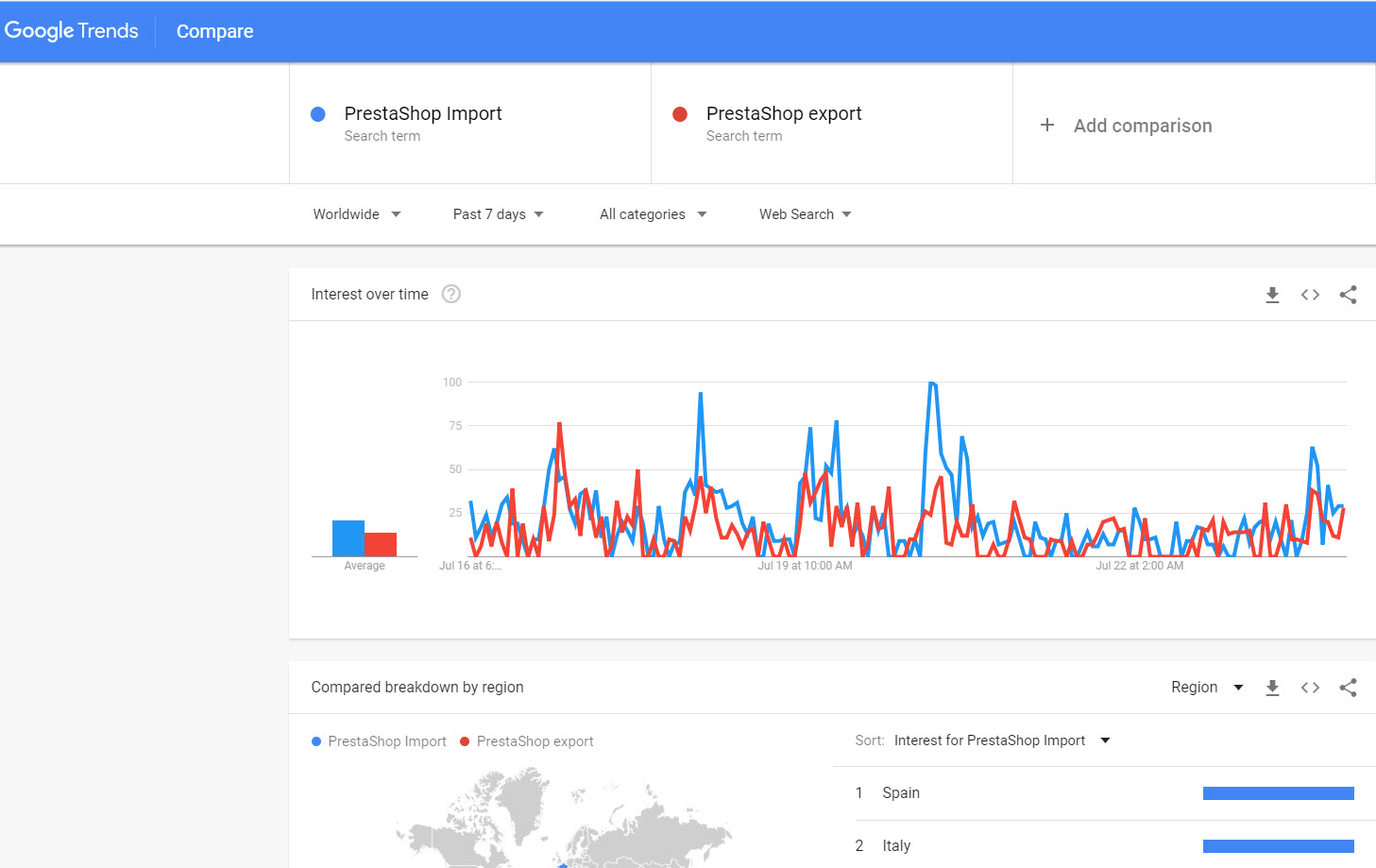 Create appropriate SEO meta tags
Metadata is used to help web crawlers index your site in the correct manner. Meta titles and meta descriptions should be not too long or too short. The recommended length is about 200 characters. Also, make sure your metadata is not overwhelmed with keywords, otherwise Google may throw your positions way down.
Write unique product and category PrestaShop SEO descriptions
Google does not prefer displaying pages with duplicate content on the first search result positions. So you should try to create informative and original product descriptions and avoid using those provided by your manufacturers as they can appear on many other sites too.

Set SEO friendly URLs
Friendly URLs are links containing correct category and product names for a customer to be appropriately informed and guided. Unfriendly URLs consist of a mix of numbers and words giving a shopper any information about the destination of the link.
You can also enable redirecting to canonical URLs – these are original URLs, so in case your site contains duplicated URLs, a user will be redirected to the original one. In order to find the settings, rfom PrestaShop admin go to Preferences => SEO & Urls.
Speed up PrestaShop
According to statistics, an average user waits for a page to load no more than 3 seconds. So you need to take all possible measures to make your site work faster. For example, configure Combine, Compress, Cache (CCC); load images in mostly supported formats like JPEG, PNG or GIF; avoid using redirects. You can also get a content delivery network (CDN) that provides connection to local server and getting data from there.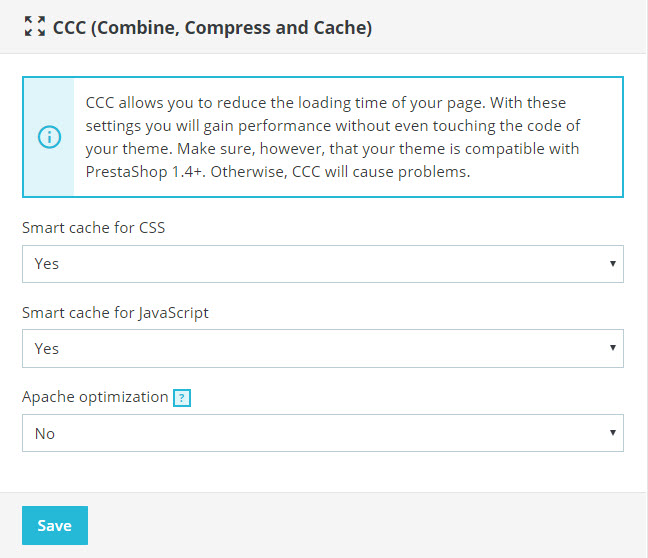 Create PrestaShop sitemap
An XML sitemap is a file used for navigating web crawlers to reach and index particular pages of your website. It also tells the bots how often these pages need to be checked.
It is also recommended to use robots.txt file instructing web crawlers on how to track and index your site.

Integrate your site with social media
A Facebook or YouTube profile of your store having numerous subscribers can bring you a lot of new visitors and make your site more popular. So you should connect your site to social media profiles. It would be also a great idea to enable sharing your products or services on these profiles.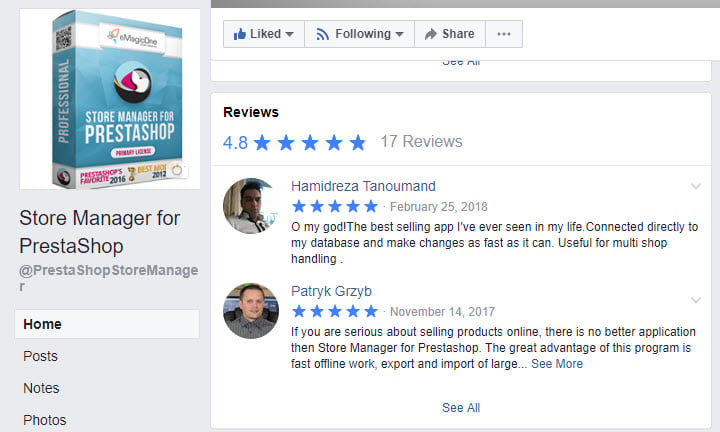 Set structured data markup
Structured data, also known as rich snippets, is the additional information placed next to meta title and meta description. In our case this is some important product information (e.g. rating, price, currency etc). Rich snippets can help both web crawlers and users better understand the content of your page and make it look well-presented in the search results.

Make your site mobile-friendly
Multi-screen web search becomes highly prioritized by users. That's why having a mobile optimized website can bring your positions much higher.
Adjust your page sizes so users will not have to scroll horizontally. Also, make sure to reduce images and buttons size and make text readable without zooming.
Summary
When it comes to involving more customers to your store, search engine optimization becomes an imperative task. Having a favorable position in search results can provide your website with high traffic and increase your conversion rates. That's why you need to make sure that all of the above listed features are in good condition. Besides, effective SEO requires constant checking and improving according to current trends.
COMMENTS
Lynn Creger • 11/13/2020
Thanks for this awesome article. All these tips are really informative and necessary. It is helpful for me to improve my shop SEO.
PrestaShop Store Manager

Mod
Lynn Creger
• 11/16/2020
Hello, Lynn! Thank you for your feedback! We're happy to be helpful)