Manage Multiple PrestaShop Stores from One Location
The obvious sign of online store's efficiency is its growth. Store owners starting with small retailer stores might need to give their online business the whole new dimension, expanding it to more complex system, that includes the network of PrestaShop multiple stores.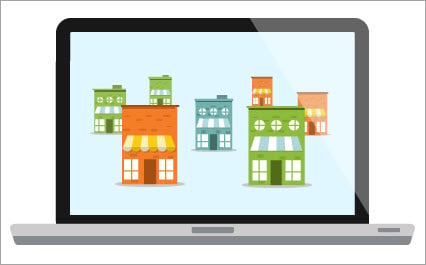 If you want the same products across all stores, you might use shops to segment audiences or you may have separate stores to provide both retail and wholesale descriptions and prices. Whereas if you want to have different products available by store, you might offer different inventory across multiple stores or offer unique inventory and pricing per each store.
Definitely, you'll have a lot of power and means to grow with more stores, though, you have to be prepared to more work, occurring on your way.
One more important thing you need to understand considering PrestaShop multi-stores is the fact that they can share the same installation/database (available in PrestaShop 1.5.x) as well as can be built on different PrestaShop installations with separate databases in different location to manage.
Store Manager for PrestaShop (Professional Edition) allows to manage various shops based on PrestaShop shopping cart within one or multiple installations.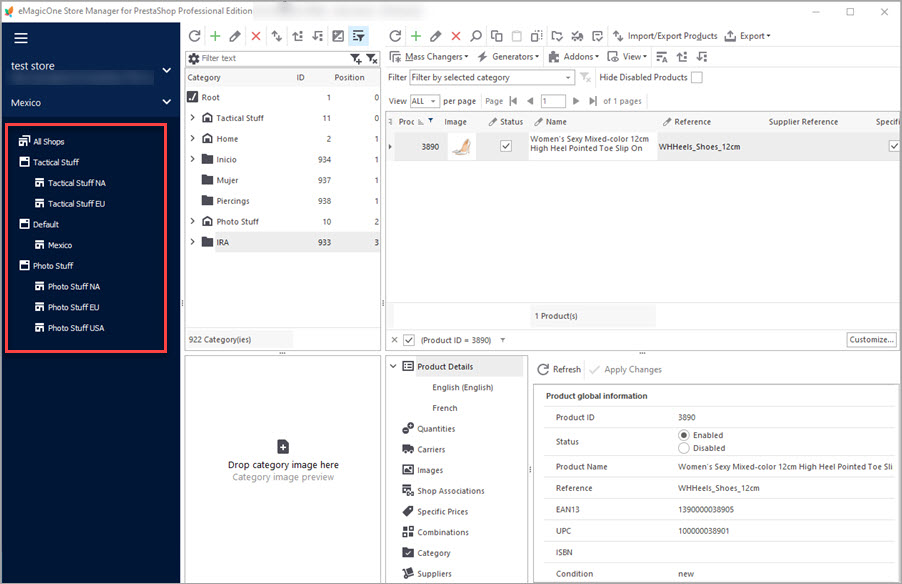 Multiple PrestaShop Stores in One Database
In case you need to a bit localize you catalog and sell pretty much the same products, but in let's say in different languages or having corresponding values for inventory, prices, it will be more convenient for you to have one installation with multiple shops assigned to it. This useful functionality (PrestaShop multi store) is included in PrestaShop itself beginning from the version 1.5.
Store Manager for PrestaShop also supports this management possibilities by providing store owners the ability to indicate product details for each separate shop independently and in bulk from the same place.
Multiple PrestaShop Installations
In case you have a few stores on multiple PrestaShop installations (with different databases, respectively), then Store Manager for PrestaShop eliminates the hassle of logging in to multiple store administration panels for changes implementing or ensuring control.
This way it is possible to centralize your operations and manage all the stores from one console (one shop at a time).
You will be able to switch between shops in seconds. For that you first need to have separate connection configurations for each shop database you have. It is possible to set them up in Preferences section of Store Manager (for easier process performing there is Connection Wizard included). You need to have as many connection configurations as PrestaShop stores you have.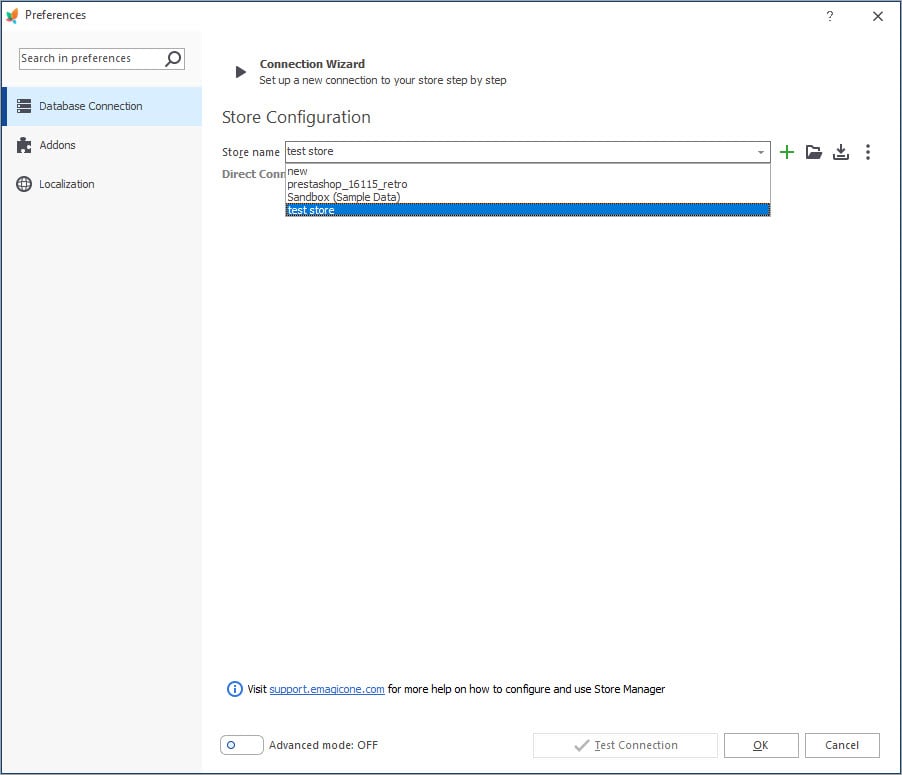 Then you can easily change connection with helpful "Quick Connection Switch" option. It is accessible in Tools section of application ribbon menu.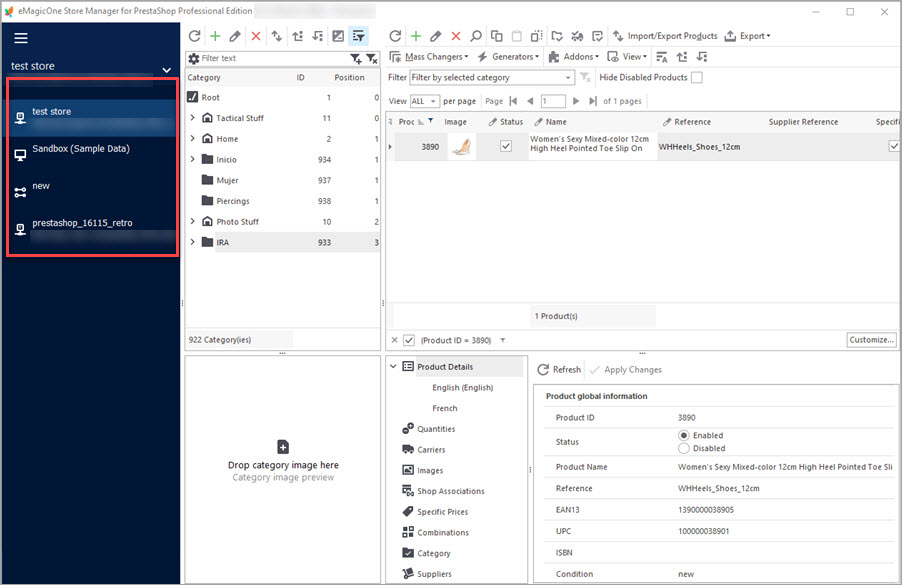 Have fine-grained control over all your stores from one place without the necessity to log in to each administration panel.
With the Store Manager for PrestaShop you will never be limited to one shop or one site!
Tags: PrestaShop multi store, PrestaShop multiple stores, manage multiple PrestaShop stores


Related Articles: