A possibility to update PrestaShop product quantity by a scanner may be useful when you need to quickly check or update the product's stock. For insrance, while adding new arrivals or conducting product count in a warehouse.
A Product Picker tool with Store Manager for PrestaShop will help you easily update physical stock in your store.
With a Product Picker, you can find products in your database by reading a barcode with a scanner or by entering product details manually in the search field.
To launch the tool, open Store Manager and on the left menu under Catalog & Products click "Product Picker: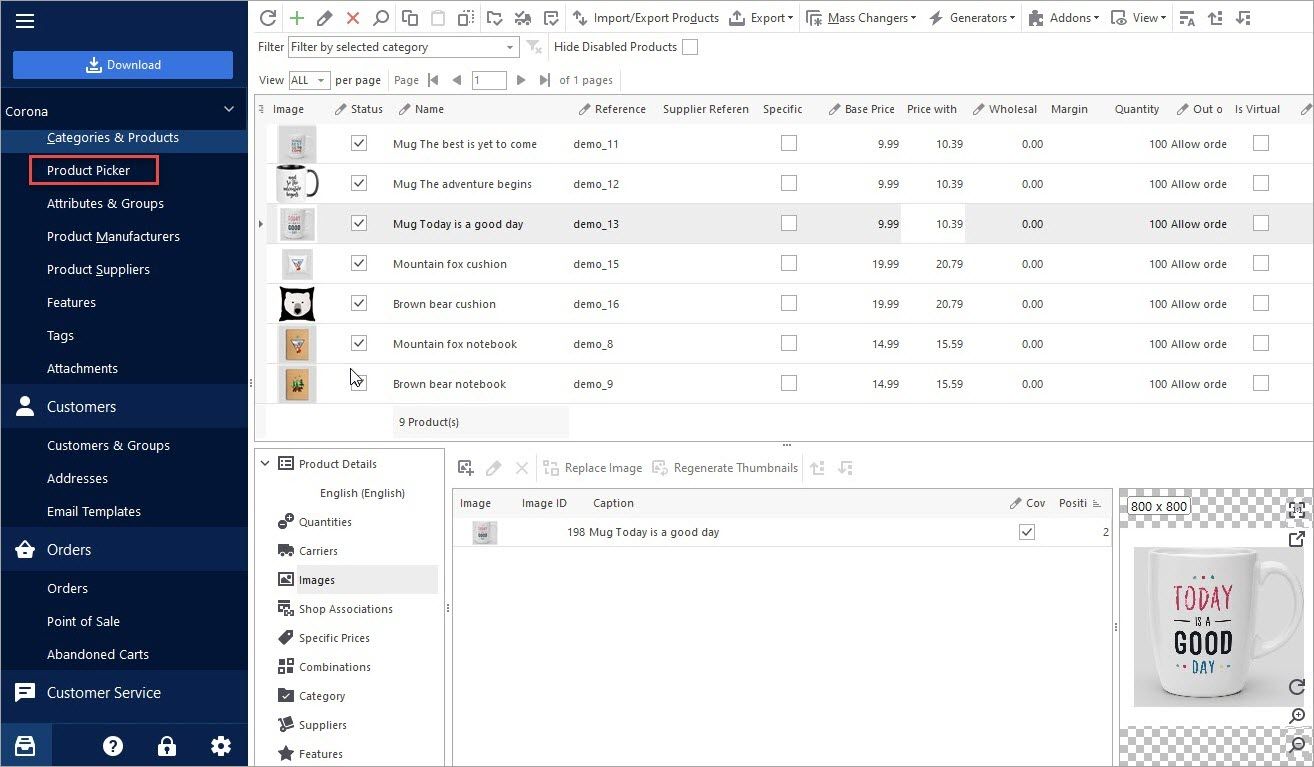 Search PrestaShop Products in a Database with a Product Picker
Scan the barcode by a scanner or enter the product's identifier (EAN13 code, UPC, Product ID) manually on the computer. Press "Enter" to find matching products and then click the product to add it to the list: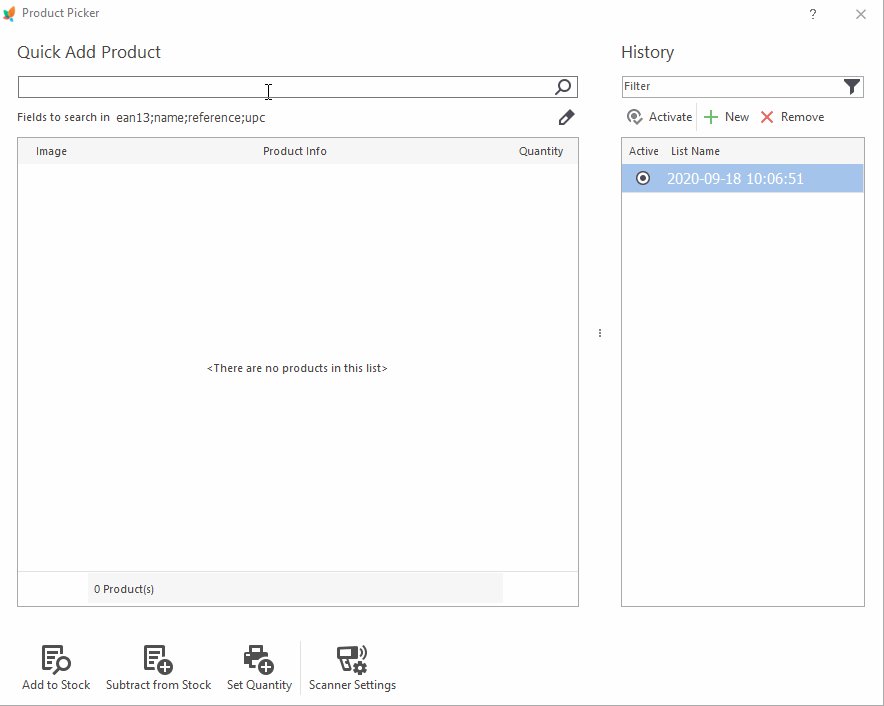 Update PrestaShop Product Stock: Add, Subtract, Set Quantity
When you have picked the product you will see the "Quantity" column with the "1" value. Press "Enter" to make the number editable. Then input a new value or use "+" and "-" keys to set the quantity: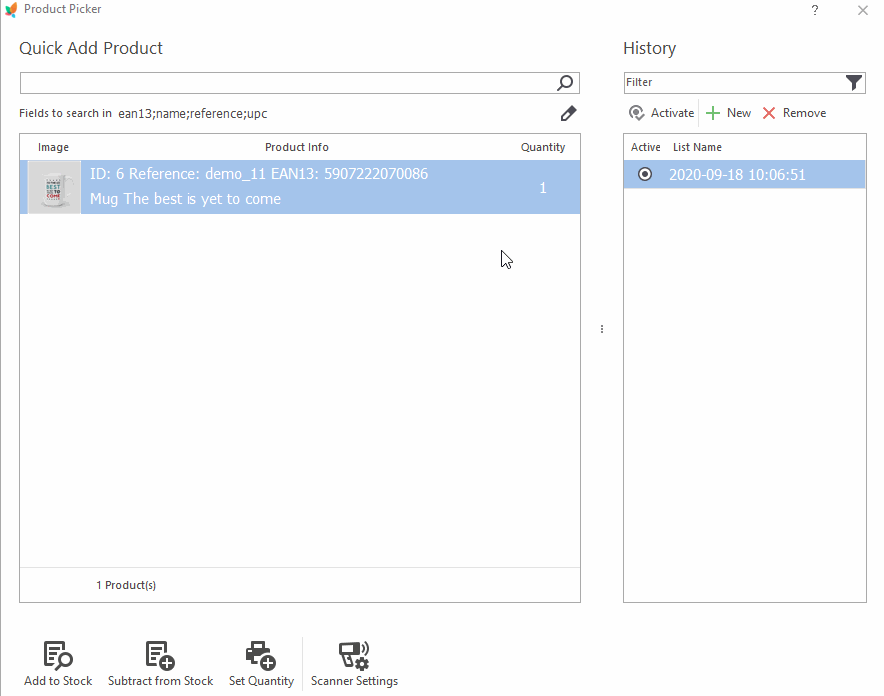 At the bottom you can select further action by clicking the icons:
Add to stock – add specified value to the stock, for example, if you received some products from a supplier and want to add this quantity to stock.
Subtract from Stock – subtract specified value from stock.
Set Quantity – specified quantity will be set for the product.
If you need to update the quantity for several products, pick them the same way, enter their quantity, and update products' stock in bulk: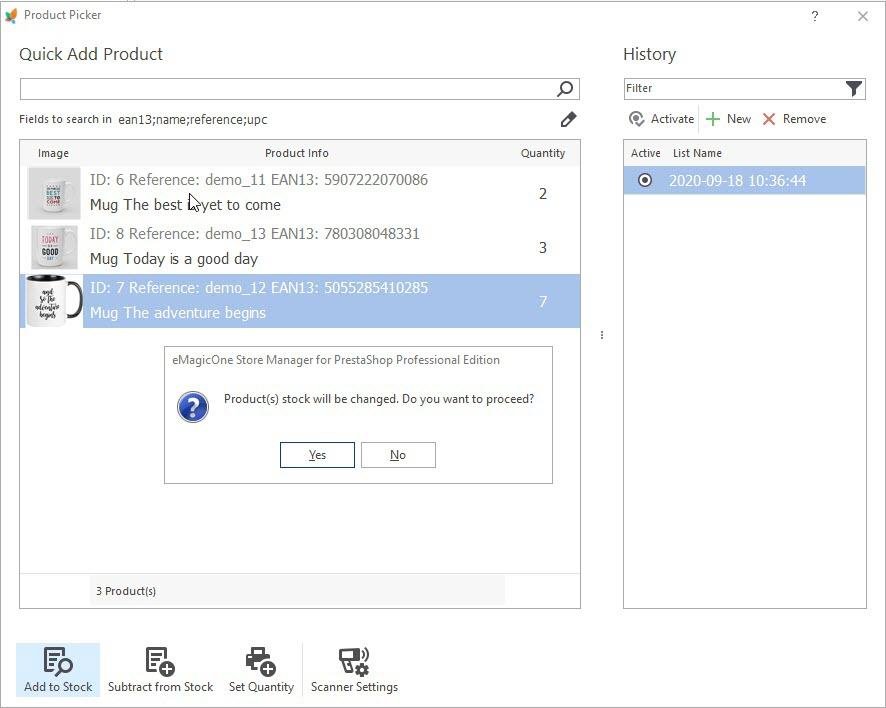 If we press "Yes", close the tool, and update the product list we'll see that the quantity has changed: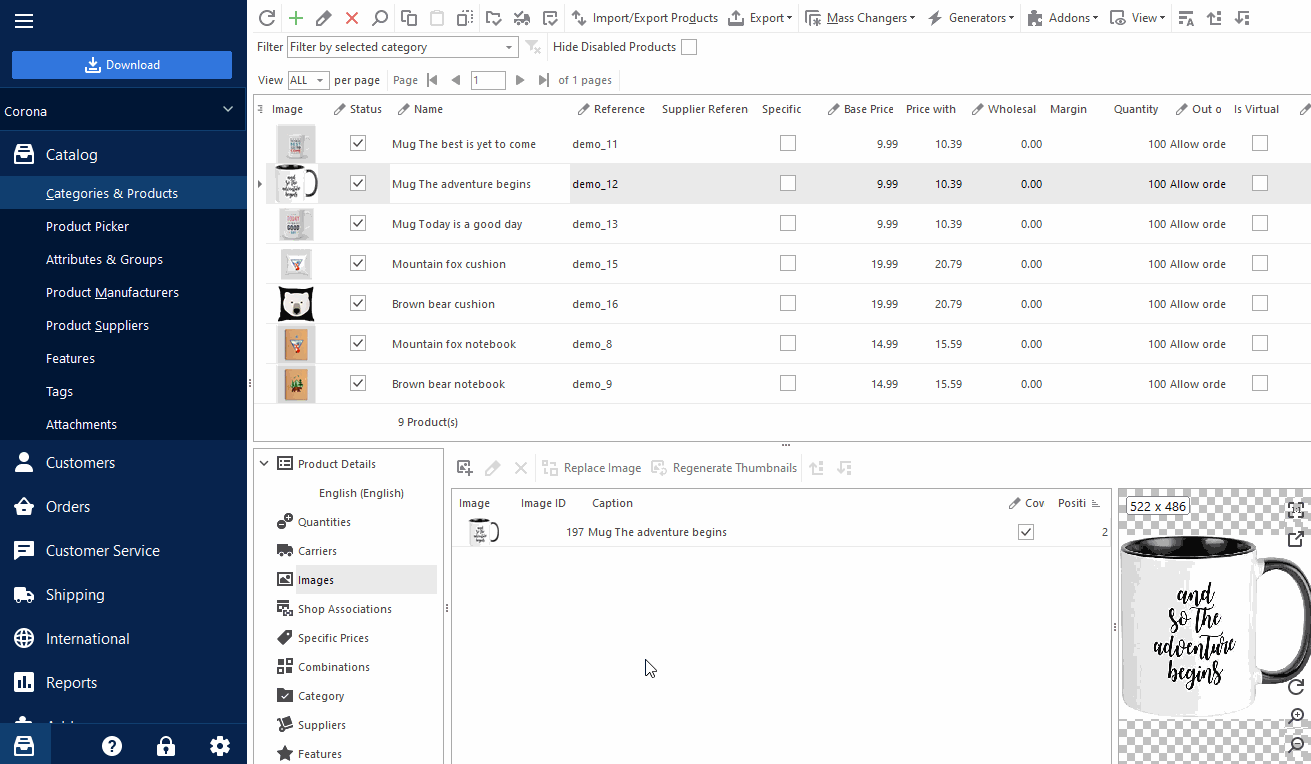 Create and Manage Lists With Product Picker
In the right part of the window, there is a section with lists. Lists serve for storing the history of products which were updated on some occasion. For example, when you received products from a supplier or conducted stock count. Lists can be renamed and saved for further reference.
For instance, the list of products that you received from your supplier can be named as "Arrival from [Supplier] + Date".
Or, if you are conducting stock count and picking products to update their quantity, you can name the list accordingly – "Inventory count + [Date]".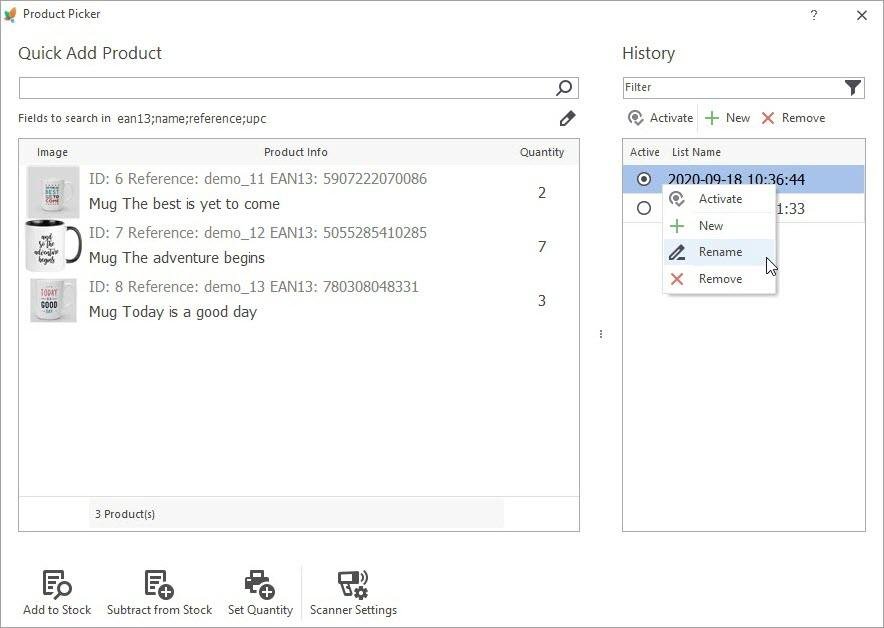 In the future, you can find necessary lists using a filter: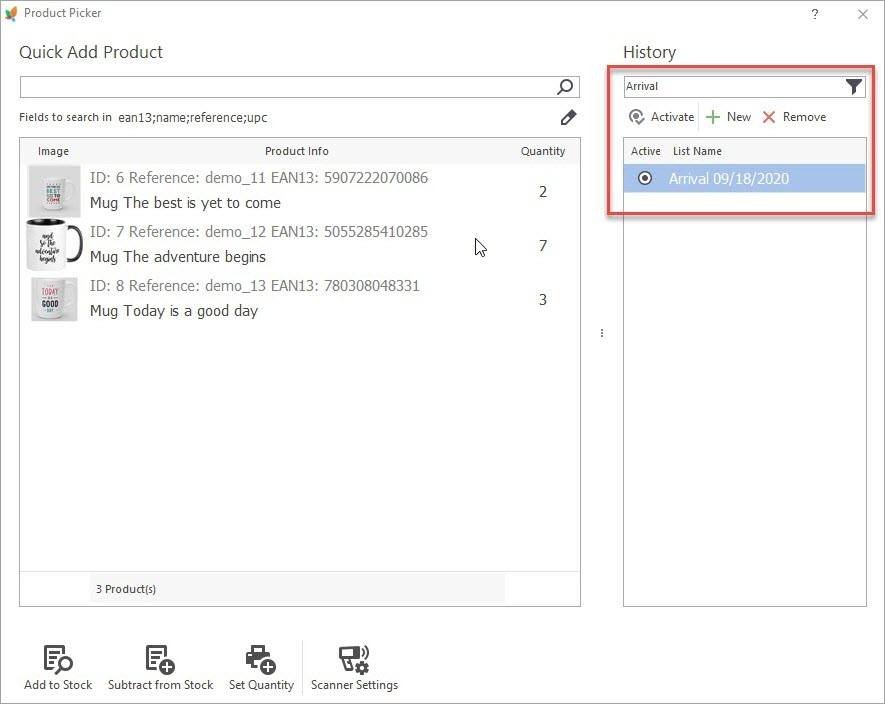 When you need to switch between the lists double click or press the "Activate" button.
Set up the Fields to Search In for Products
Expand the drop-down and select store fields to search for products: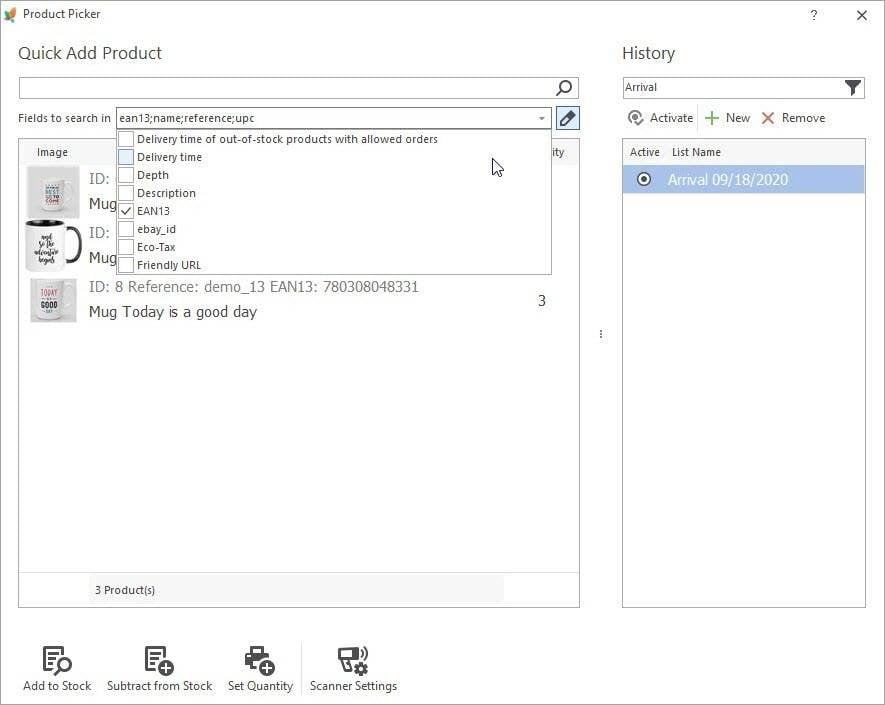 Set Up Scanner Settings to Update PrestaShop Product Quantity By Scanner
In this section, you can select an active device and configure the scanner settings: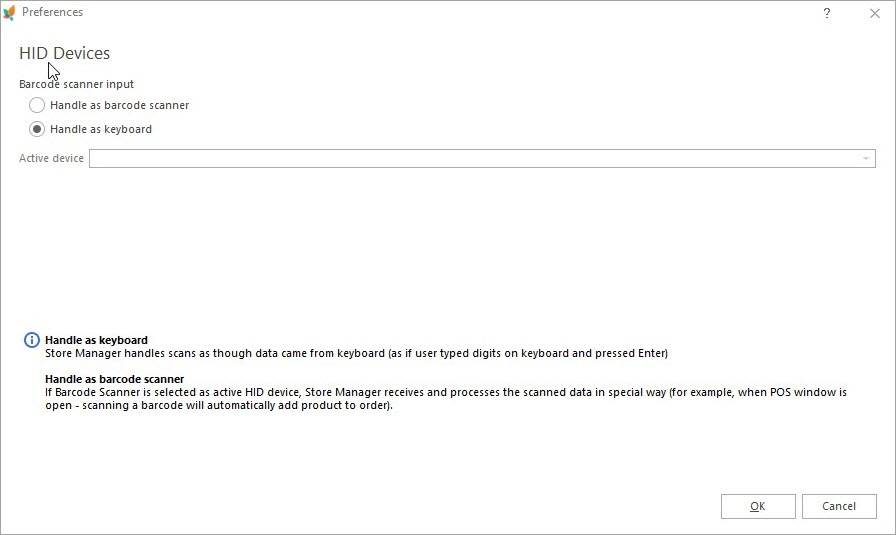 Handle as a keyboard – a scanned code will be read and imputed in the Products Picker search field like in the screenshot below: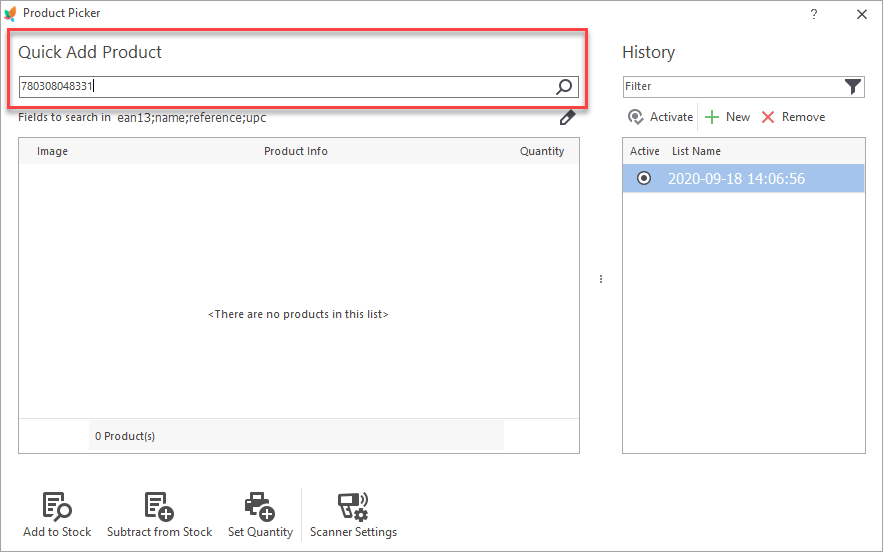 Handle as a barcode scanner – a scanned code will be processed and the scanned product will be automatically added to the current list as in the screenshot below.
If the product had been added earlier, its quantity will be increased by 1.
That's how the Product Picker works. Please share in the comments how you pick physical products in your PrestaShop store and what other opportunities you would like to see in our tool.
Use the Store Manager Product Picker for fast and convenient stock management
FREE trial