PrestaShop PDF Catalog Creator is Store Manager for PrestaShop addon that allows to get your products displayed in compact and logical format that contributes greatly to better visualization of your products.
This extremely efficient and powerful tool can generate a commercial lookbook containing all inventory or selected products that you have at your store, adding an ultra-modern cover, creating layout templates depending on your personal taste.
You can choose as many lookbooks as you want, then perform PrestaShop print PDF procedure or download the file and send it to your partners, affiliates or potential clients.
You can create or select desired thematic template for your printable worksheets. You can also delete the previously generated lookbooks that you do not need anymore.
Apart from the excellent performance regarding time saving and user-friendly interface, PDF Catalog Creator offers the following advantages:
Fill In Catalogs with Relevant Content
You can select the products to be displayed at the listing and adjust it to your needs. In case of a large number of entities, the catalog will be created within a few seconds.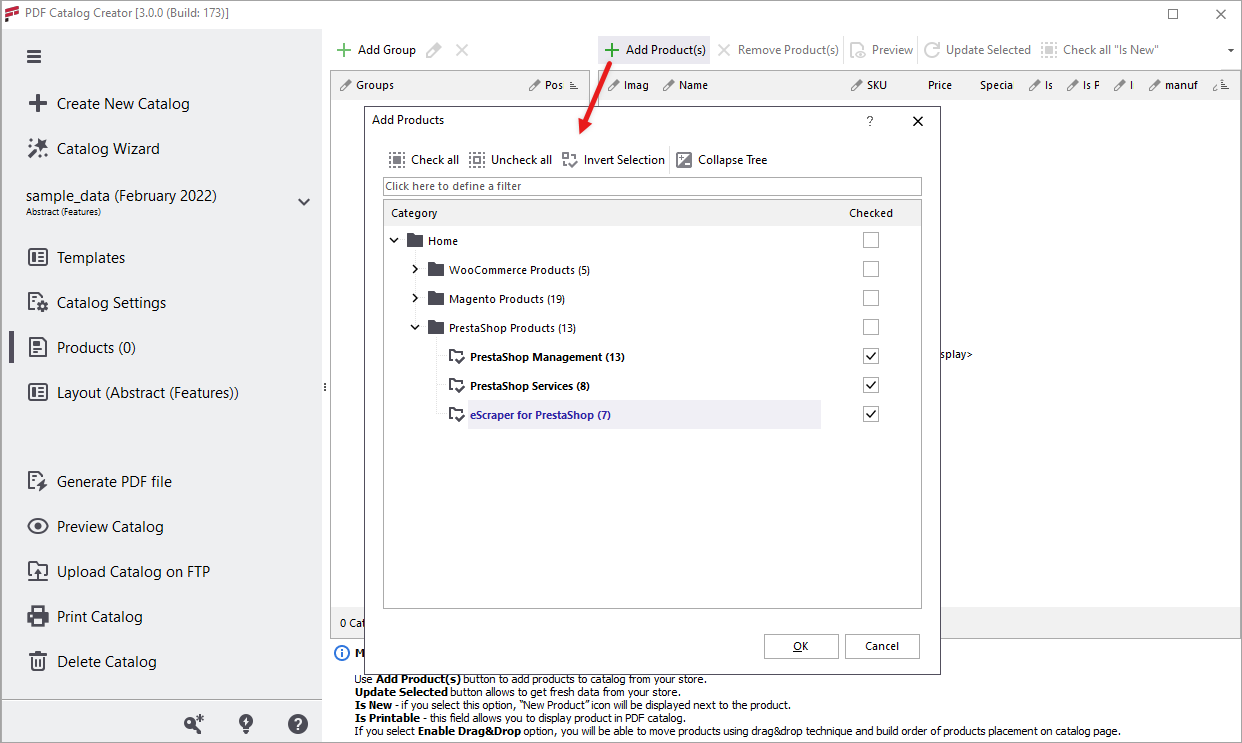 Change Products Position in PrestaShop PDF Booklet
You can easily change the order in which goods, services or collections will be displayed simply by dragging-and-dropping them to necessary location. This way, you can sort out the entities and adjust the list up to your purposes.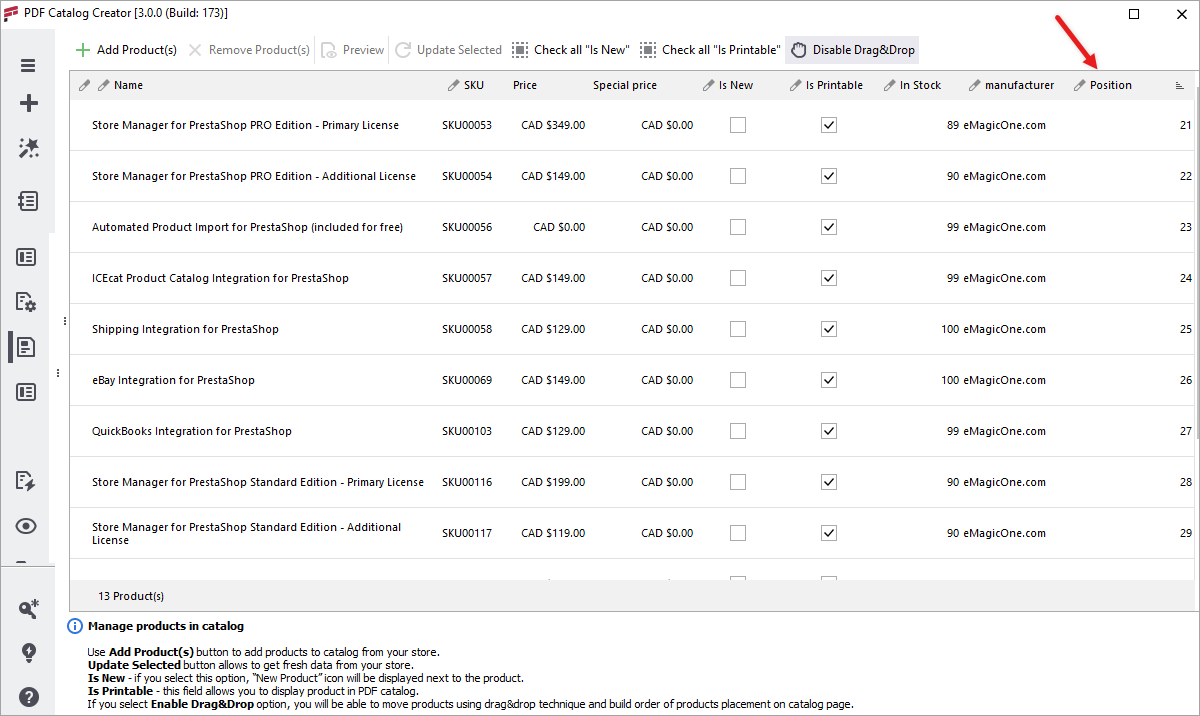 Multi-Lingual and Multi-Currency Support
Creating the worksheet you can select the language and currency from the drop-down. If product price was lets say in dollars at your store and you have chosen euros creating PrestaShop Booklet, the price will be converted automatically.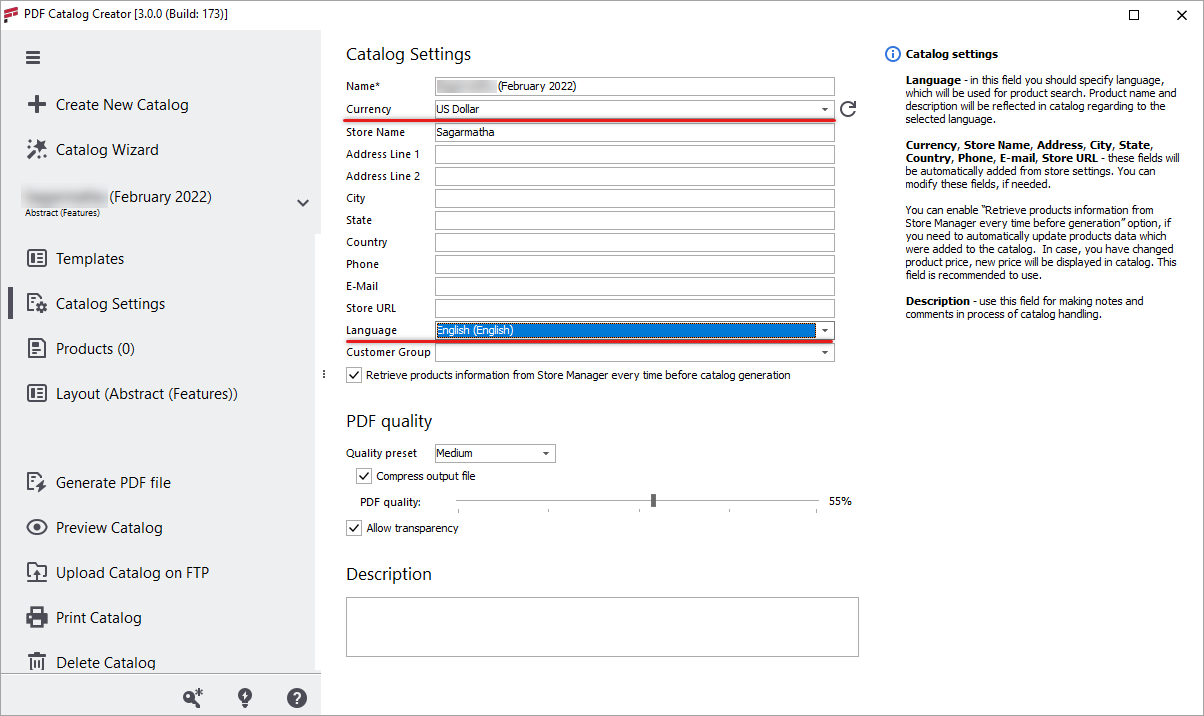 Design the Style of Your PrestaShop PDF Catalog
PDF Catalog Creator gives you complete control over the appearance of your printed listings and you can create your own templates and change the font, size, colour and background of individual text cells. For those who would like to create really unique and individual design of cover page can use Advanced Layout Editor for profound changes.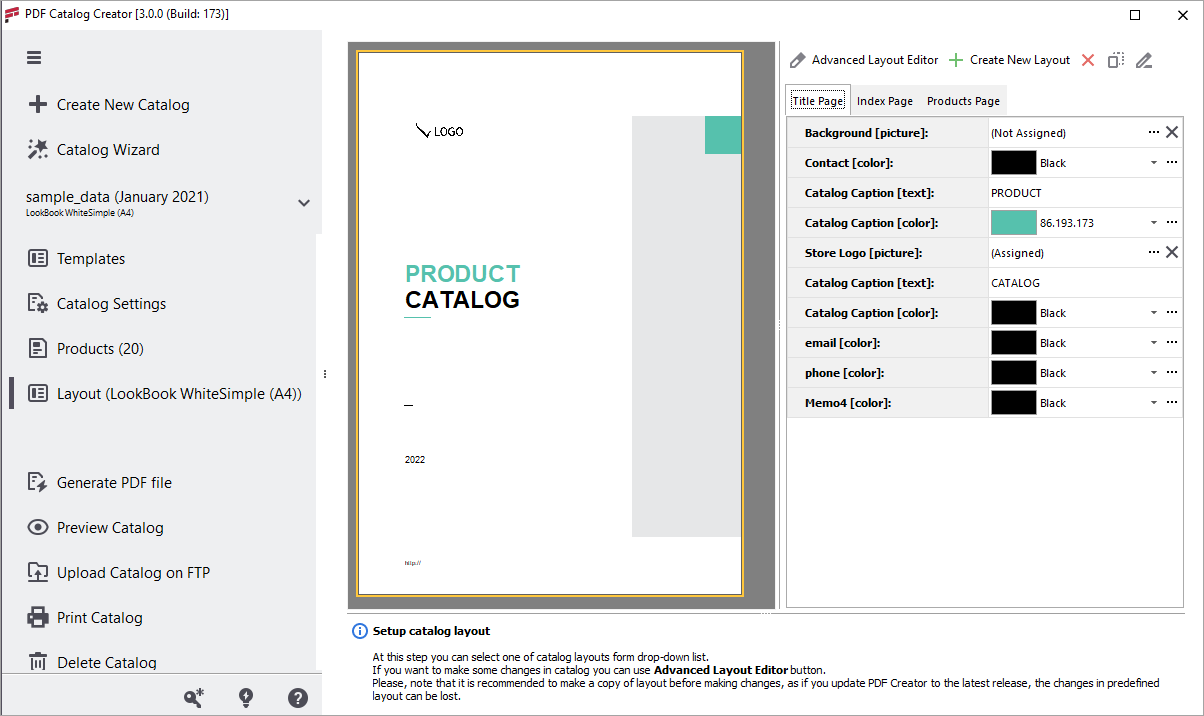 Ability to synchronize data before PrestaShop print PDF procedure
There is the option to retrieve product information from Store Manager before lookbook generation. This way you will always have up-to-date information even in case there were made some changes during the time when the listing was set up.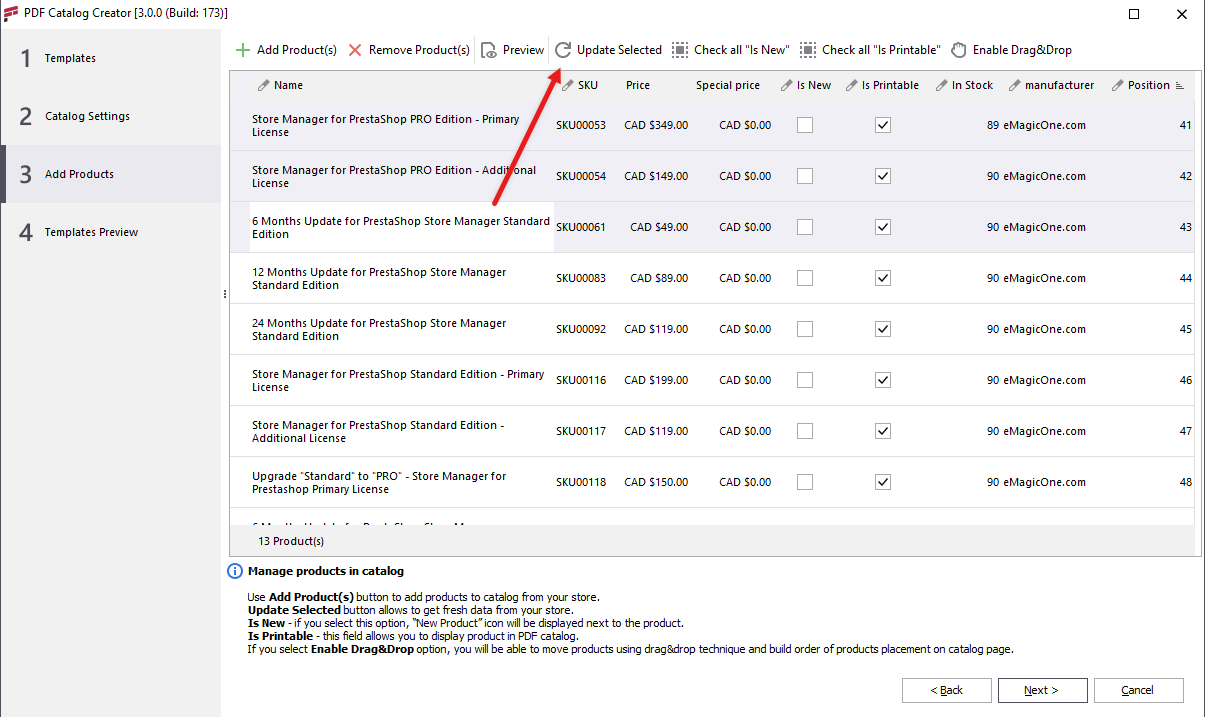 Physical or electronic distribution
You can generate a lookbook and save it to same local folder at your computer or carry out PrestaShop print PDF procedure directly from the application. This way you can either e-mail or send the copy of your catalog to clients or business partners.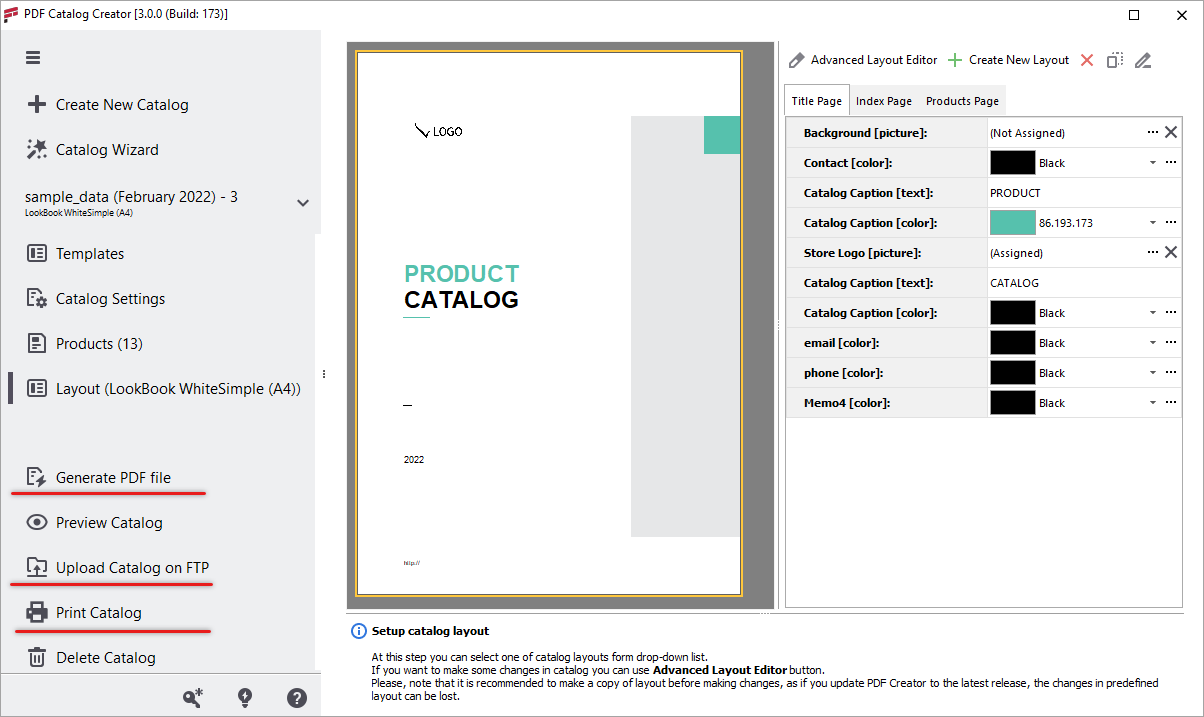 With PDF Catalog Creator for PrestaShop you shouldn't read tons of complex user manuals, since everyone from novices to professionals can use and enjoy it –


Related Articles:
COMMENTS
Michał • 10/09/2019
Hello,
I use Your software to create pdf catalogs with products. I am very happy with the possibilities of the program and I made a satisfying template.
However, I have one troublesome problem: I want each product to have a link to that specific product on my site.
When I work in the advanced layout editor and drag "url" from the "products_DS" category, after saving and generating PDF, the link I created earlier does not work properly.
Where can I look for help?

PrestaShop Store Manager

Mod
Michał
• 10/11/2019
Hello Michał,
Thanks for your kind feedback.
We modified PDF layout for you and sent it to you via the email. Please, unzip the attached file by the following path C:\Users\UserName\AppData\Local\eMagicOne Store Manager for PrestaShop\PDF_CatalogCreator\Templates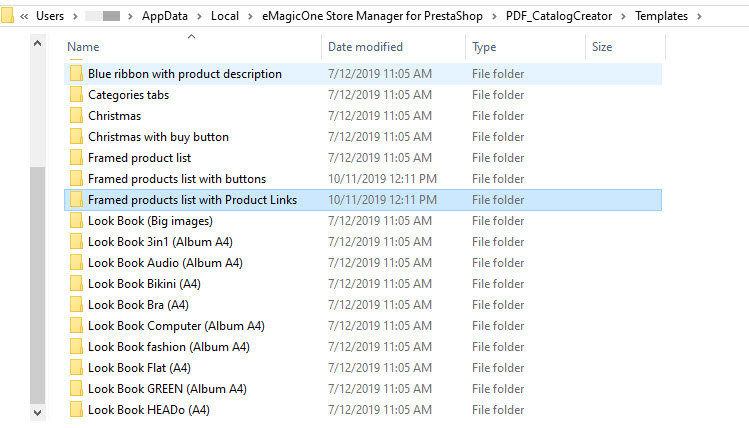 Alternatively, you can use the PDF layout Framed Products List with button Buy Now which will lead to product page: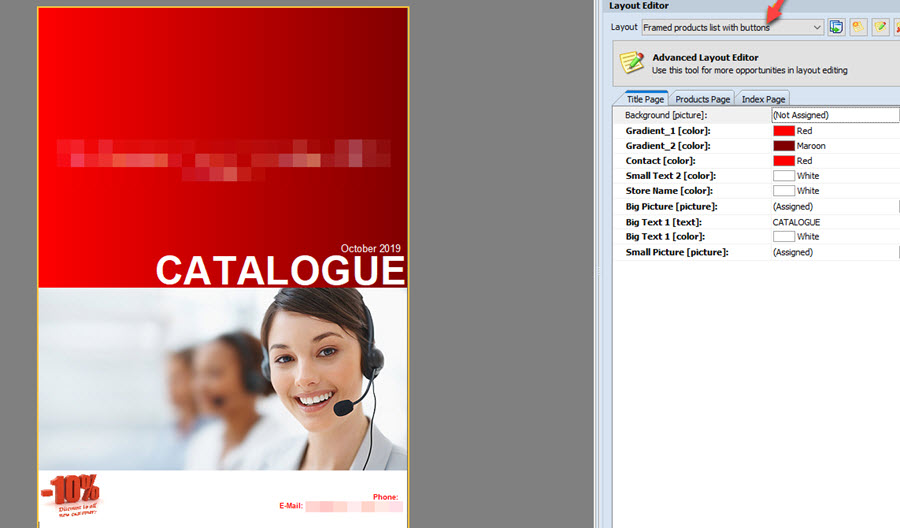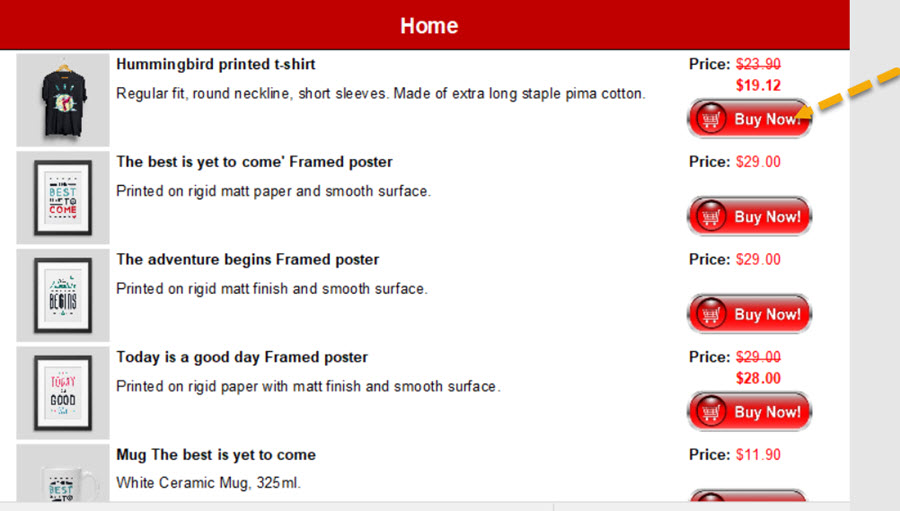 Please let us know how it goes for you.