Great news! eMagicOne Team released new version of Store Manager for PrestaShop.
Below you can find what improvements have been recently implemented to Store Manager
Feature:
Image Thumbnails in the Grid. Product image thumbnails will be displayed in the grid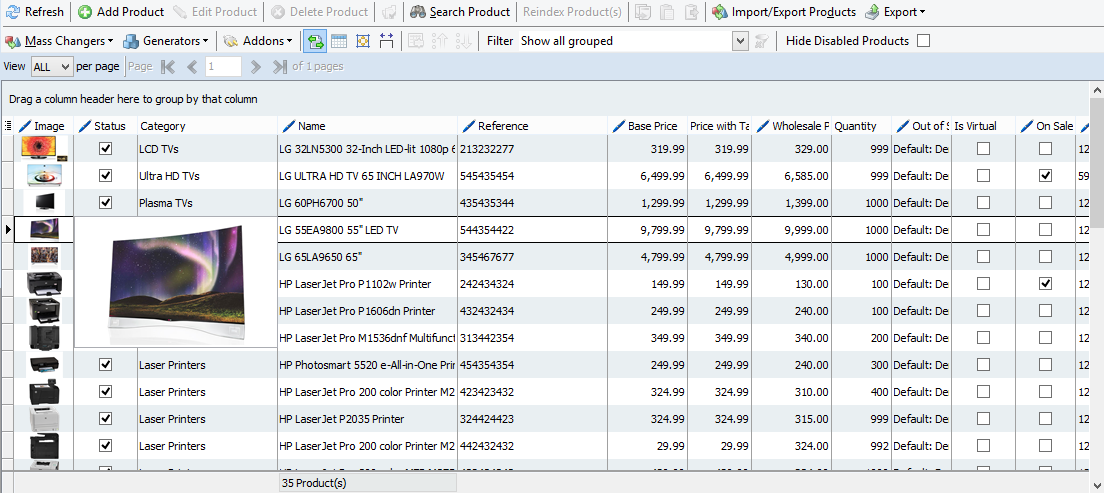 Improvements:
Store Manager Performance Optimization. Application performance will be enhanced since it will use 4GB of memory
Fixes:
PDF Creator Enhancements. No "Out of memory" error at PDF Creator start;
Correct Price Calculation in POS. Product price with taxes will be calculated properly in POS;
Improved Product Export. Field delimiters will be displayed correctly in product export wizard
Product Status Added By Default. In the process of import status for products will be set as "Enabled" by default;
Product Export By Selected Filter. Products will be exported correctly when certain product filter is used.

Beta-version: Store Manager for PrestaShop 2.14.2.950

If PrestaShop user did not run Store Manager as an Administrator, User Access Database Engine download (in the process of xlsx files import) returned error. Now UAC will ask you to download and install the driver with administrator permissions.