In the new release of Store Manager for PrestaShop we have made a lot of useful improvements and corrections.
Check out these new enhancements that allow you to make your work with PrestaShop more convenient!
Specific Price:
– The option that allows to set Specific Price has been added. This feature is available for users of PrestaShop ver.1.4.x
Also now you can set discounts for multiple products simultaneously. Please note, that you can edit selected product only.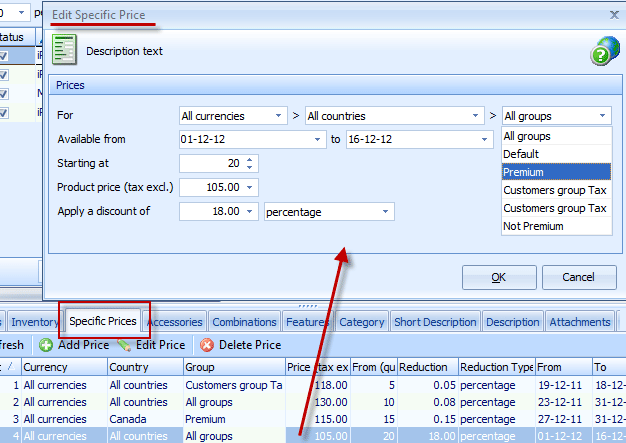 Downloadable products:
– The support of downloadable products has been added. This option is available at the bottom of "Add Product" Window. You can add downloadable product by checking the box "Is this a downloadable product?"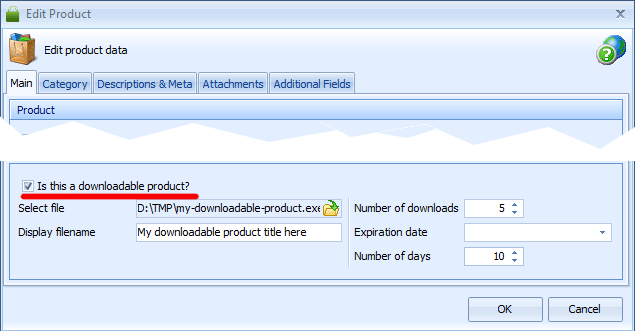 Filter Orders:
– Now you can filter orders by their status. This option is available in the section "Orders".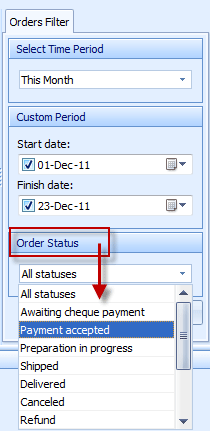 Clear Selected Product Information:
"Clear Product Data" button has been added. It is placed on products toolbar and allows the user to clear selected products information. There are several variants to choose from: delete combinations, images, features, prices, accessories, attachements. This option is especially useful if you want to clear all the combinations for selected products.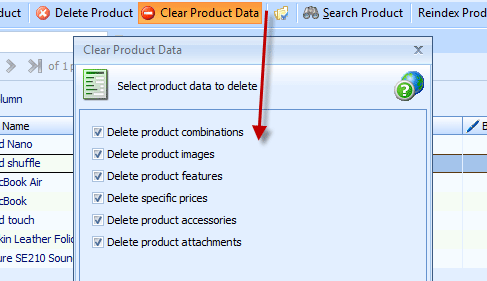 HTTP tunnel:
– New type of database connection has been added – HTTP tunnel. This is an alternative way of connecting to your database and it possesses the features both of PrestaShop direct and bridge connection.
Advantages:
this type of connection is useful if you don't have direct access to MySQL database;
you don't need to do POST GET operations each time to refresh data on store and in Store Manager for PrestaShop.
Disadvantages:
.php file is used by HTTP -tunnel, that's why the speed of work depends on your channel speed capacity. If you have unstable connection, it is better for you to use bridge connection as it works with database cash. We don't recommend importing products if HTTP tunnel is set up. We are working on the improvement of connection and planning to implement caching in the next release.
New automatic connection wizard
– New automatic connection wizard has been released. Now you can use Simple or Advanced mode for configuration of settings. All you need for simple mode is just to fill in FTP settings. All the rest will be done by our Connection Wizard. If you are familiar with communication protocols you can use Advanced mode.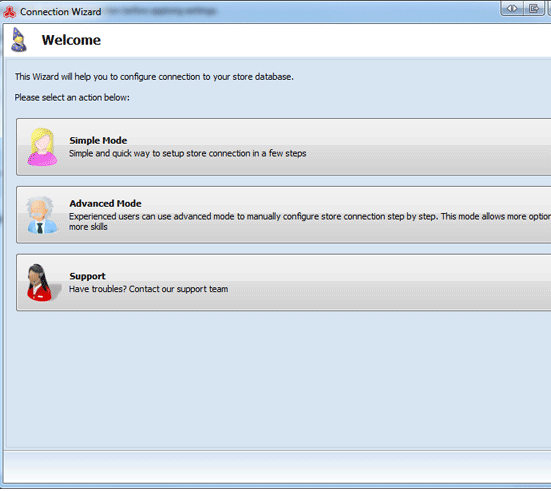 – To speed up editing of combinations we have added the possibility to edit product combination directly in grid. Now there is no need to open Edit Combination window.

Localization – Update Button:
Refresh button has been added to Localization section. Check it in Preferences window.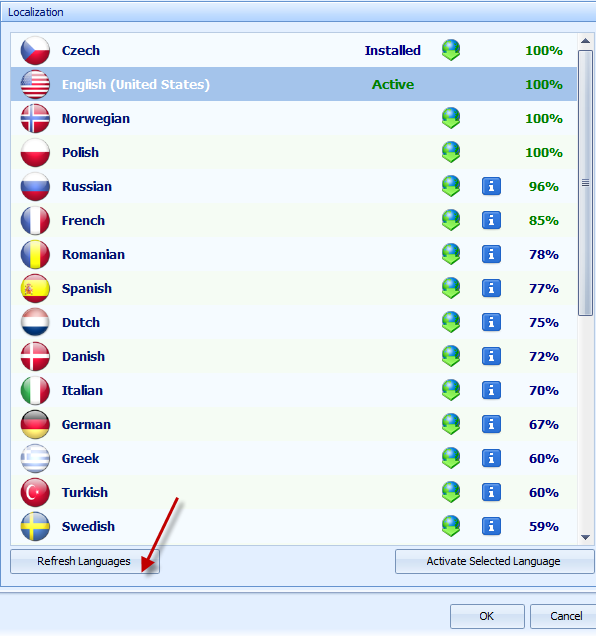 New version of PrestaShop eBay Integration Addon:
– New version of one of the most popular Addons – PrestaShop eBay Integration Addon , has been released.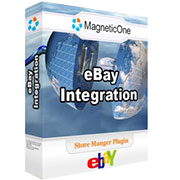 Now you can:
map products: to automatically assign the products if they are already located in eBay
synchronize products info between eBay and your store
relist your products in eBay. It is especially, useful if the auction was closed or you did not sell the product for some time and want to start selling it again
you can invoke product search by pressing hot key – Ctrl + F in products window
Bugfixes:
– Previously it was not possible to edit price range in Carrier section. Now you can add or edit prices;
– In the previous versions of Store Manager, there was no option to add product with different combinations to the Orders section. In this version of Store Manager such an option is included;
– The program was freezing when typing on a keyboard were associated with unnecessary requests to the database (not actual for modal windows). Very noticeable on weak connection. Now this issue is fixed;
– Some minor fixes in Search dialog window have been made:
– Product pictures were not loaded via FTP while import, if there was an information about picture in database, but the picture itself was not on the server. Now the upload works correctly;
– Previously there was not any possibility to edit the date if the local date format was the following – dd.mmmm.yyyy. Now Store Manager will work in mentioned format as default dd.mm.yyyy.
– Tips and Tricks window was hidden behind the program if any other window was opened;
– Quick Edit Area (Bottom Tabs section) could not be closed if the tab Description and Short Description was opened. This drawback was removed;
– Carriers have not appeared when any order was created. In this release, this issue was fixed;
– Previously there was the issue with price calculations using SQL expressions while import. Price calculation works fine after the fix;
– After product import when new Manufacturer or Supplier was added, his status was inactive. Now this issue the status of newly-created Manufacturer or Supplier is set as active;
– The export of combinations was not correct. The records were messed up after export. Now the combinations are exported correctly.