Great news for PrestaShop Store Manager users. New version of Store Manager for PrestaShop has just been released and is available for download.
We are pleased to present Store Manager for PrestaShop v.2.25.0.1491 and provide the list of enhancements this version delivers.
Feature: PrestaShop Accessory Import/Export
PrestaShop accessory import/export feature has been added to Store Manager. Now it is possible to assign accessories to PrestaShop products via import.
PrestaShop Accessory Import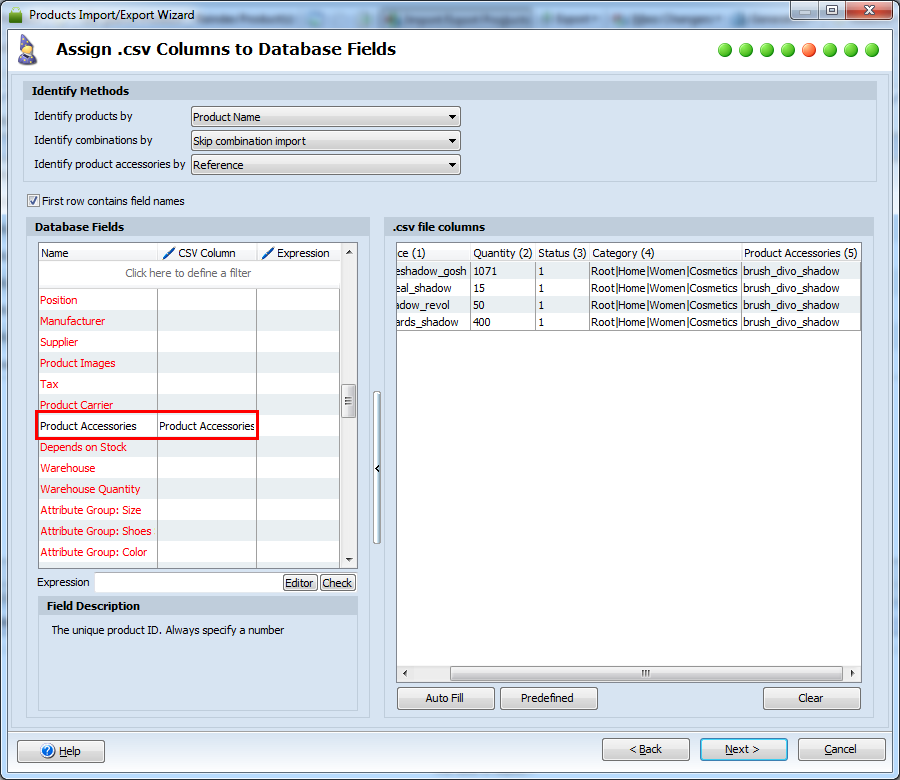 Extend Store Manager for PrestaShop Update Period to Get the Latest Version
Extend Updates
Improvements: HTML Editor for Categories, Visual Changes in Import Wizard
'SSL Version' and 'Use SNI' options have been added to 'Preferences' window (for Cloud Connection).

HTML Editor has been added to PrestaShop category edit form.

Some visual changes (radio button replaced by dropdowns, accessory identifiers) have been implemented in Import/Export wizard.
Previously only default store information was exported, notwithstanding of select shop (when there are multiple stores at PrestaShop). The issue has been fixed and data from selected shop is exported correctly.
Fixes:
Stock reduction issue (when ASM is enabled) has been fixed.
Delivery city has been corrected in invoices. Previously is was extracted from shipping details, now it is extracted from delivery details.
Order Store Manager for PrestaShop and Simplify Webstore Running Order Now